WVU Medicine Evansdale clinics to be closed for Fall Fest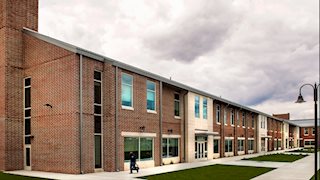 MORGANTOWN, W.Va. – WVU Medicine's Evansdale Campus clinics in Morgantown will be closed on Tuesday, Aug. 16 due to the planned Fall Fest events.
The closure includes the following WVU Health and Education Building-based clinics:
Those seeking care for non-life threatening medical needs are encouraged to visit the WVU Urgent Care location at the Suncrest Towne Centre, which will be open from 8 a.m. to 8 p.m.
WVU Medicine Occupational Medicine will see patients in the Physician Office Center's Medical Specialties Clinic, located on the third floor.
The Mountaineer Pharmacy will be open from 8 a.m. to 3 p.m. on Tuesday. Pharmacy customers will need to park in the short-term parking lot near the intersection of Patteson Drive and Morrill Way and walk to the Health and Education Building.
All clinics and the pharmacy will open on their regular schedules on Wednesday, Aug. 17.
For more information: Angela Jones-Knopf, Manager of Media Relations, 304-293-7087