WVU Medicine leaders outline plan in case of inclement weather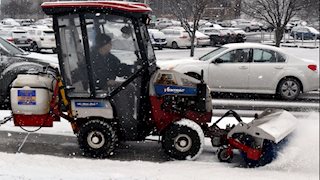 WVU Medicine clinics and hospitals are preparing for the snowstorm predicted for this weekend.

All WVU Medicine outpatient clinics in Morgantown and Reedsville, including the labs, will close at noon Friday, Jan. 22.
These clinics include:
All WVU Dental Clinics will also be closed on Friday.
The Medical Center Pharmacy will close at 2 p.m. on Friday. All clinics, labs, and the Medical Center Pharmacy will remain closed on Saturday. Mountaineer Pharmacy, located next to the Urgent Care in Evansdale, will be open from 8 a.m. to 6 p.m. both Friday and Saturday. Patients who need their doctors to write refill prescriptions should make those requests to their doctors before the storm hits.
The Urgent Care in Suncrest Towne Centre will remain open normal hours. The Urgent Care in Evansdale will be open from 8 a.m. to 4 p.m. Friday and will be closed on Saturday.
Every effort will be made to ensure that patient care won't be affected and that staff will have supplies and support as needed. The cafeteria will be open to offer food services to patients, staff, and visitors.