WVU Medicine physicians staffing the Grant Memorial Hospital Emergency Department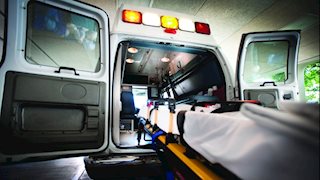 MORGANTOWN, W.Va. – WVU Medicine Emergency Medicine physicians are now staffing the Emergency Department at Grant Memorial Hospital in Petersburg.
"We believe this partnership will benefit the people of West Virginia and the missions of Grant Memorial Hospital and WVU Medicine," Christopher S. Goode, M.D., WVU Medicine emergency medicine physician, said. "We are excited to expand our services to that area and participate in the care of their patients."
Grant Memorial Hospital is a not-for-profit critical access facility serving the valley of the Potomac Highlands, which includes Grant, Hardy, Pendleton, Hampshire, and Mineral counties. It has 25 licensed inpatient beds and 20 long-term care beds and is supported by more than 350 employees and a medical staff of more than 15. The facility is owned by the Grant County Commission and operated by a Commission-appointed Board of Trustees.
Mary Beth Barr, chief executive officer of Grant Memorial, said the hospital has contracted out its Emergency Department staffing for 20 years and most recently changed staffing companies three years ago.
When Douglass Harrison, M.B.A., WVU Medicine vice president of healthcare integration, stopped by a little more than a year ago to see if there was anything the system could do to be of service to Grant Memorial, Barr said she asked him about the possibility of having WVU Medicine physicians staff the Emergency Department. Nine months later, her request was fulfilled.
Barr said she was really impressed when she met Dr. Goode, who will serve as the interim medical director of the Grant Memorial Emergency Department, and other WVU Medicine physicians who will rotate there.
"After talking with them, I knew they'd be a great fit for our hospital. They know our culture, and they embrace it. Some of them have worked at smaller hospitals like ours," she said. "We know that they will treat our patients and families well."
For more information: Angela Jones-Knopf, Manager of Media Relations, 304-293-7087