WVU Medicine Tennis Classic rescheduled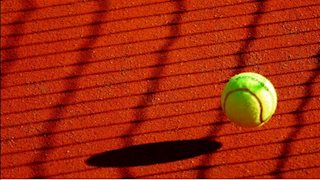 MARTINSBURG, W.Va. – WVU Medicine officials announced today that the annual Frank Sabado, Jr., M.D., Tennis Classic scheduled for tomorrow (Sept. 8) has been cancelled and rescheduled for Sept. 16.
"Because of the forecast for rain and flooding this weekend, we decided to reschedule our event for next weekend," Teresa McCabe, vice president of marketing and development, said.
The 15th annual tennis classic will be held next Sunday at the Saint James School tennis courts with registration beginning at 8 a.m. and play at 9 a.m. An awards ceremony and lunch immediately follows play.
The tournament features a round-robin format with the highest scoring doubles awarded. Trophies are given to the top two players in the men's and women's divisions along with the player with the most aces.
Proceeds from the tournament will fund the Frank Sabado, Jr., M.D., Tennis Classic Scholarships. For more information, call 304-264-1223.
For more information: Teresa McCabe, Vice President Marketing and Development, 304-264-1223