WVU Medicine University Healthcare announces mall walker celebration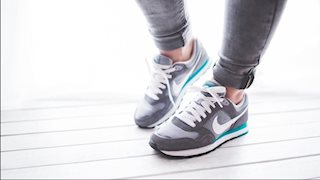 MARTINSBURG, W.Va. - WVU Medicine University Healthcare would like to honor all mall walkers with a celebration at 8:30 a.m. on Wednesday, Oct. 12 in the food court area of Foxcroft Towne Center.
The celebration will include presentations, acknowledgement of miles walked, door prizes, and refreshments. Those who have logged their miles will receive their last certificate recognizing all those miles walked.
Joan Starliper, M.S., R.D., L.D., and Dana M. DeJarnett, M.S., will be on hand to do a presentation titled, "What to Do to Keep You Moving Forward." They will be discussing how to keep healthy eating and physical activity habits going after the mall closes.
No pre-registration is required, and the event is free and open to all. For more information, contact Dana M. DeJarnett at 304-264-1287 ext. 31814 or ddejarnett@wvumedicine.org.
For more information: Teresa E. McCabe, University Healthcare Vice President of Marketing and Development, 304-264-1223