WVU Medicine-WVU Hospitals Diabetes Education Center to host prevention program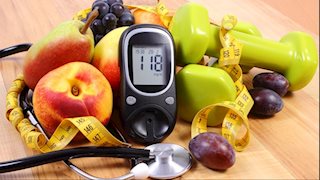 MORGANTOWN, W.Va. – According to the Centers for Disease Control and Prevention, 86 million American adults have pre-diabetes, which occurs when blood sugar levels are higher than normal but not high enough yet to be diagnosed as type 2 diabetes. The WVU Medicine-WVU Hospitals Diabetes Education Center is launching a new program in hopes of improving those numbers.
Starting at 2 p.m. on Thursday, Nov. 3, Kim Kime, M.S., R.N., diabetes educator, will lead meetings at WVU Medicine J.W. Ruby Memorial Hospital to provide tools and motivation for lifestyle change for people who are at risk of developing type 2 diabetes.
The free program will start with 12 weekly meetings each lasting approximately one hour. There will be a total of 22 meetings spread over the course of one year.
To determine if you are at risk for developing type 2 diabetes, take the risk test at www.cdc.gov/diabetes/prevention.
If you determine that you are at risk, to obtain more information on the prevention program, or if you have any questions, call the Diabetes Education Center at 304-598-4391 ext. 1.
For more information: Angela Jones-Knopf, Manager of Media Relations, 304-293-7087