Back to

News
WVU's body positivity event aims to engage, empower community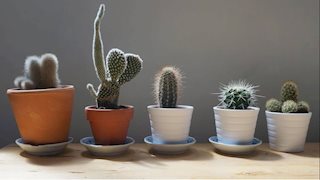 EveryBODY is invited to learn how to promote and embrace body acceptance, neutrality and empowerment from a panel of West Virginia University and community experts on Tuesday, April 9, from 6 -8 p.m. at the Mountaineer Room in the Mountainlair.
The event, entitled "Welcoming EveryBODY," will feature discussions surrounding specific challenges for athletes, LGBTQ+ populations, clinicians, and individuals with eating disorders. Panelists will also be sharing information about fat activism, as well as body neutrality.
"Welcoming EveryBODY" is free and open to the public. Refreshments will be provided, as well as giveaways from local businesses, including Morgantown Power Yoga.
The WVU Office of Health Promotion and Wellness, Carruth Center, Student Health, WellWVU, and the Women's Resource Center are hosting the event which features a diverse mix of faculty, staff, students, and community members.
"We are excited to bring a body positivity event to WVU for the second year in a row," Tara Hulsey, vice president for health promotion and wellness and Dean of Nursing, said. "The expert panelists have a broad range of experience and research to share, and we hope this will be a starting point for further discussions about health, happiness, and acceptance at every size."
Panelists include Sidney Anderson, undergraduate student; Ali Deem, graduate student and member of WVU Collegiate Recovery Program; Ashley Kasardo, staff psychologist, Carruth Center; Brent McMillion, assistant professor, Department of Emergency Medicine - Student Health Services; Natasha Stone, transgender visibility organizer, Fairness WV; and Dana Voelker, assistant professor, Sports and Exercise Psychology. The panel will be moderated by Olivia Pape, communications director, Office of Health Promotion and Wellness.
Following the panel discussion, attendees will be able to participate in a guided meditation and various hands-on activities developed by student organizations and community groups.
"This event is part of an ongoing and much-needed dialogue on campus," Charlotte Hoelke, assistant director, Women's Resource Center, said. "Every individual has an evolving relationship with their body. As organizers, we believe that normalizing discussions around the body is a necessary step to building a healthy and accepting campus community."
For more information, please contact Olivia Dale Pape at olivia.pape@hsc.wvu.edu.