Back to

News
WVU School of Dentistry dean completes 10 years of academic and clinical leadership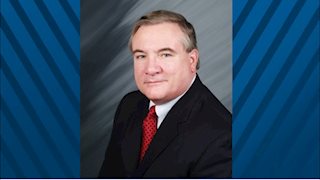 Clay Marsh, MD, WVU Health Sciences vice president and executive dean, announced Tue., March 31 that Anthony 'Tom' Borgia, DDS, MHA, will step down as dean of the School of Dentistry after 10 years of leadership in May 2020.
Borgia joined the School in 2010 after 35 years in private practice as an endodontist in Plymouth, Massachusetts and was appointed dean in July 2015.
"Tom is a true Mountaineer and has worked tirelessly to build up the infrastructure and foundation of the School of Dentistry over the last 10 years," Marsh said. "Through his dedication and commitment to our patients, students and faculty members, he has helped bring advanced academic instruction and greater access to oral healthcare for many West Virginians."
Through Borgia's vision and leadership, the School of Dentistry has significantly expanded the number of board-certified specialists providing services in endodontics, periodontics, orthodontics, pediatric dentistry and oral surgery. The School has also bolstered its research capabilities in oral health through partnerships with Case Western University, the National Institute for Occupational Safety and Health (NIOSH) and the Uniformed Services University.
Borgia has spearheaded several capital campaign projects to renovate and upgrade facilities and equipment including the Dr. W. Robert Biddington Center for Dental Innovation that allows dental and dental hygiene students to train with modernized treatment materials, advanced appliances and cutting-edge technology.
"When I came to the WVU School of Dentistry in March 2010, I thought my tenure here would be six months to a year – in my wildest dreams, I never thought that time would extend to more than ten years," Borgia said. "I have loved all of my students, faculty, staff and alumni and made many dear friends that will always be in my life no matter where that might be. In a 44-year career in dentistry, these past ten will always be the most cherished of all my memories."
Fotinos Panagakos, DMD, PhD, associate dean of research, assumed additional administrative leadership responsibilities when he was named vice dean for administration and research in January 2020.
Upon Borgia's departure, Panagakos will serve as interim dean. Marsh will begin a national search later in the year.