Back to

News
WVU School of Medicine professor appointed to national medical council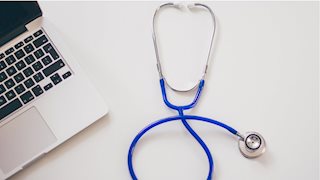 A West Virginia University School of Medicine professor has been appointed to the National Advisory General Medical Sciences (NAGMS) Council.
Dr. Laura F. Gibson, senior associate vice president for research and graduate education, will serve on the Council from Jan. 1, 2020, to Dec. 31, 2023.
"I'm excited to serve in this capacity for a variety of reasons," said Gibson, who is also the associate dean for research at the WVU School of Medicine and the Alexander B. Osborn Distinguished Professor.
"The National Institute of General Medical Sciences (NIGMS) is a significant source of National Institutes of Health funding at the WVU Health Sciences Center," Gibson said.
"Support provided from the Institute has had such a positive impact on our University and the State through a wide variety of funding initiatives across more than 20 years. It will be terrific to interact with colleagues from diverse institutions to think together about NIGMS priorities and new directions."
The National Advisory General Medical Sciences Council is composed of leaders in the biological and medical sciences, education, health care and public affairs. Its members, who are appointed for four-year terms and meet three times a year, perform the second level of peer review for research and research training grant applications assigned to NIGMS.
Council members also offer advice and recommendations on policy and program development, program implementation, evaluation and other matters of significance to the mission and goals of NIGMS.
"Dr Laura Gibson is a scientific star and leader for WVU and our country," said Dr. Clay Marsh, vice president and executive dean for Health Sciences.
"By being named to the Council of the National Institutes of General Medical Sciences, Dr. Gibson is in the position to help encourage specific NIH programs and awards that benefit states like WV with traditionally less NIH funding," Marsh said. "Enhanced research funding to these states enables research programs to flourish that impacts the health trajectory for these state's citizens."