WVU School of Nursing dean graduates from AACN-Wharton leadership program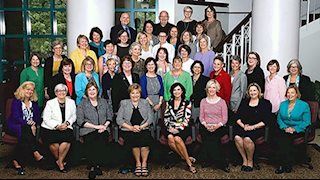 Tara Hulsey, Ph.D., R.N., dean of the West Virginia University School of Nursing, recently completed the prestigious American Association of College Nursing-Wharton executive leadership program.
The program, facilitated by the American Association of College Nursing (AACN) and Wharton School of the University of Pennsylvania, launched in 2012 to provide a world-class enrichment experience for top academic leaders in schools of nursing. Dr. Hulsey was one of only 40 leaders to be selected via a competitive application process.
She joined some of the nation's top nursing leaders from Duke University, the University of Virginia, Penn and the University of California, among others.
"Leadership development is a lifelong journey and a critical step in preparing nurses at all levels to succeed as effective patient advocates, interprofessional partners and change agents," said Eileen Breslin, AACN President and a member of the AACN-Wharton Program Class of 2014. "I applaud the latest cohort of executive leadership Fellows for their commitment to strengthening the skills needed to influence and steer the future of nursing education and research, patient care delivery and healthcare policy."
The 2015 class represented a broad, geographically diverse mix of educational programs, including large academic health centers, public and private colleges/universities and specialized schools of nursing. Throughout the four-day sessions taught by Wharton faculty, participants focused on issues such as building strategic relationships and collaborative partnerships, addressing critical management issues and providing leadership tools to facilitate change in academic settings.
"It is an honor for me to be an AACN-Wharton fellow. Leadership opportunities like this are vital to the future success of nursing education," said Hulsey. "In addition to gaining valuable skills and innovative ideas, the program also provided an amazing opportunity to make connections and work collaboratively with some of the nation's top nursing leaders."
Tara Curtis