WVU School of Nursing dean re-elected president of state board of nursing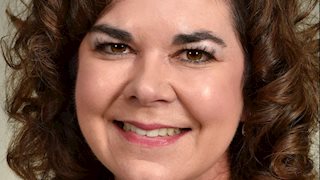 Tara Hulsey, dean of the West Virginia University School of Nursing and vice president of Health Promotion and Wellness for WVU, was unanimously re-elected to serve as the president of the West Virginia Board of Examiners for Registered Professional Nurses.
The seven-member Board provides oversight of more than 39,000 registered nurses, advance practice registered nurses and dialysis technicians. The group is responsible for establishing professional standards and guidance for nursing practice; licensing; reviewing and approving nursing education programs related to initial licensure; investigating complaints; and supporting a monitoring and recovery program for registered nurses.
"It is more important than ever to ensure the safety of our public and that nurses in our state have the necessary support and oversight to assure safe and high quality care of the citizens of West Virginia," said Dean Hulsey. "I am honored to have the confidence of our Board and look forward to continuing our work together."
In addition, Teresa Ritchie of the WVU School of Nursing Charleston campus, was re-elected as secretary of the board.