WVU School of Nursing names associate dean of academics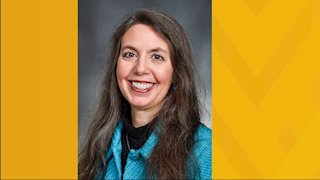 The West Virginia University School of Nursing announced the appointment of Lisa Onega, PhD, RN, MBA, FNP, as associate dean of academics, effective June 26, 2017.
In this leadership role, Dr. Onega will oversee the School of Nursing's academic policies; monitor admission, progression and graduation data; oversee academic advisement/progression, recruitment and retention information; and lead and manage accreditation and regulatory requirements for academic programs. She also will oversee various academic units to identify innovative curriculum opportunities to meet the needs of students.
"Dr. Onega's experience in the clinical and academic settings will be such an asset to our program. Her knowledge and leadership will allow us continue to develop curriculum that gives our students a competitive edge and help us build upon our outstanding academic programs," said Tara Hulsey, dean of the School of Nursing.
Before joining WVU, Dr. Onega served as professor of gerontological nursing at Radford University in Virginia. Throughout her career she served in numerous administrative roles, including coordinator of the undergraduate, graduate and clinical nurse specialist programs at Radford. Dr. Onega is a licensed registered nurse, family nurse practitioner and psychiatric and mental health clinical nurse specialist. She also owns and operates Aging Gracefully: Counseling and Care Coordination.
Dr. Onega received a PhD in nursing from the University of Virginia, an MBA from Radford University, a master's degree in psychiatric nursing from the University of Virginia, and a bachelor's degree in nursing from Radford University.
"The West Virginia University School of Nursing is a premier program that offers students amazing opportunities to learn in both the academic and clinical settings. This is an exciting time for the nursing profession, and I look forward to working with Dean Hulsey and her team to ensure we are providing an excellent educational foundation for our students while also addressing the changing demands of the profession," said Dr. Onega.
For news and information on the WVU School of Nursing, follow us on Twitter @WVUSoN, like us on Facebook or visit nursing.wvu.edu.
-WVU-
For more information: Tara Curtis, School of Nursing, 304-581-1772
tec