WVU School of Nursing names director of development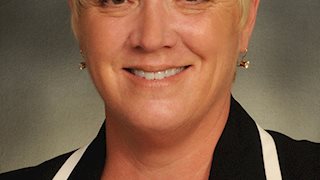 An experienced higher education development professional has joined the WVU School of Nursing to lead the School's fundraising efforts.
Kit Walizer has been named director of development for the School of Nursing. In this role, she will be responsible for leading all aspects of the School's development efforts with a focus on cultivation of major gifts, annual giving, endowments and scholarships.
"We're so pleased to welcome Kit to the School of Nursing. This is a critical time in the nursing profession and the need to identify funds for scholarships, endowed professorships and other academic needs is critical to our mission, including making sure that we are providing our students and faculty with the resources they need to be successful," said Tara Hulsey, dean of the WVU School of Nursing. "Kit's background in higher education and her ability to connect with alumni and donors will be an asset to our School. We are pleased to welcome her to our Mountaineer family."
Before joining the School of Nursing, Ms. Walizer served as director of development for the Shippensburg University Foundation in Pennsylvania where she successfully led efforts to secure more than $2 million for the annual fund. She also served on Shippensburg's Foundation management team to help the university raise more than $69 million during its last comprehensive fundraising campaign, surpassing its goal of $45 million.
Ms. Walizer has a bachelor's degree speech communications from Shippensburg.
"Dean Hulsey, her faculty and staff have built an extremely competitive and respected program. Identifying opportunities that will enhance the mission of the School, increase scholarship opportunities for students and provide additional support for academic programming is crucial to continued success. I look forward to working with this wonderful community of Mountaineers and to build on this positive momentum moving forward."
For news and information on the WVU School of Nursing, follow us on Twitter @WVUSoN, like us on Facebook or visit nursing.hsc.wvu.edu.
-WVU-
For more information: Contact: Tara Curtis, WVU School of Nursing, 304-581-1772
tec