WVU honors Health Sciences Faculty and Staff April 28; winners announced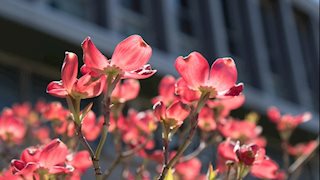 The winners of the 2016 HSC Vice President's Awards Ceremony have been announced.
The awards honor faculty and staff who have made exceptional contributions to the mission of the University and the HSC over the past year. WVU Provost Joyce McConnell and HSC Vice President Clay Marsh will present awards Thursday, April 28 from 2 p.m. to 4 p.m. in the Pylons Lobby.
Light refreshments will be available. All faculty, staff and students are invited to attend and join in honoring our colleagues and co-workers.
---
Full list of winners:
Faculty Awards:
Outstanding Achievement in Service - R. David Parker, Ph.D.
Outstanding Achievement in Teaching - Mark Paternostro, Ph.D.
Vice President's Mentoring Award - Ranjita Misra, Ph.D.
Staff Awards:
Vice President's Award for Clerical/Secretarial - Margaret Bolt
Vice President's Award for Professional/Non-Teaching - Shawn King
Vice President's Award for Paraprofessional/Technician - Lori Acciavatti
Vice President's Award for Administrative/Managerial - Jessica White
Team Awards:
Vice President's Award for Team Achievement – WVU Stroke Team