Back to

News
WVU, statewide partners to host policy and research symposium to address opioid crisis, Nov. 19-20
Join policy administrators, state legislators and researchers from across the state to develop an action plan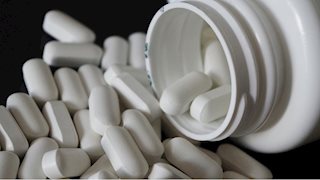 Researchers at the West Virginia University School of Public Health, in coordination with partners across the state, are organizing an effort to bring together policy administrators, state legislators and researchers from across the state in a continued effort to combat the growing opioid epidemic.
The WV Policy and Research Engagement Symposium on Nov. 19-20 will provide researchers and state decision-makers an opportunity to connect, identify challenges to implementing evidence-based policy and craft an action plan to overcome those challenges.
"Opioid-related overdose is now the leading cause of unintentional injury death in the United States, and in West Virginia, the rate of drug overdose deaths involving opioids has doubled between 2010 and 2017, so we must accelerate our efforts to find solutions to this devasting crisis," said Lindsay Allen, assistant professor in the School of Public Health's Department of Health Policy, Management and Leadership. "It is critical that our efforts be collaborative and multifaceted, which is the reason for the symposium."
The event will feature keynote addresses from Catherine Slemp, MD, MPH, Bureau for Public Health commissioner and state health officer, and Susan Kennedy, MPP, MSW, senior manager at AcademyHealth and project manager for the State-University Partnership Learning Network.
In addition to Allen, who is leading the effort to organize this first-time event, other program speakers include:
Jeffrey Coben, dean, WVU School of Public Health
Judith Feinberg, professor, WVU School of Medicine
Garrett Moran, associate director of services and policy innovation, WVU Rockefeller Neuroscience Institute
James Becker, vice dean for government affairs, health care policy and external affairs, Marshall University, and medical director, Bureau for Medical Services, WV Dept. of Health and Human Resources
Hank Dial, chief of police, Huntington Police Department
Douglas Leech, founder/CEO, Ascension Recovery Services
Delegate Andrew Robinson, House of Delegates, 36th District
Senator Ron Stollings, WV Senate, 7th District
Senator Eric Tarr, WV Senate, 4th District
"We are fortunate and grateful to have the state's top policy-makers, administrators and researchers participating in this event to share ideas and identify ways to collectively leverage our efforts," Allen said. "It will also be a time for us to discuss how to address future challenges, such as the rise of methamphetamine use."
Registration for the event is currently open; cost to attend is $75. It will be held at Stonewall Resort in Roanoke.
Visit the Symposium site to see a full agenda and register. For additional information, contact Melissa Head at sphhealthaffairs@hsc.wvu.edu.
-WVU-
nl/11/05/19
---
CONTACT: Melissa Head, WVU School of Public Health, sphhealthaffairs@hsc.wvu.edu