5th Annual Behavioral and Biomedical Sciences Spring Symposium
Wednesday, April 27, 2022
BBS T32 Poster Presentations
OLIVER COOK TRAINEE, BIOLOGY (EBERLY COLLEGE); A. DACKS, MENTOR
Time and sex-specific modulatory functions of serotonin cells within the Drosophila olfactory system
ASHLEY DOUGLAS TRAINEE, BEHAVIORAL NEUROSCIENCE (EBERLY COLLEGE); M. BLANK, MENTOR
Electronic cigarette dependence: association with device and user characteristics
BRENNA KIRK TRAINEE, SOCIAL AND BEHAVIORAL SCIENCES (PUBLIC HEALTH);R. MISRA, MENTOR
Preliminary results from an RCT assessing the impact of diabetes self-management education on patient self-advocacy and psychosocial health outcomes
ABBEY MANNING TRAINEE, NEUROSCIENCE; C. ANDERSON MENTOR
The effect of ZnT3 on dendritic spine morphology
MASON MCCOLLUM TRAINEE, NEUROSCIENCE; C. ANDERSON, MENTOR
Cell type specific effects of synaptic zinc on sound-evoked responses of long-range cortical projection neurons in the mouse auditory cortex
HECMARIE MELENDEZ-FERNANDEZ TRAINEE, NEUROSCIENCE; R. NELSON, MENTOR
Disrupted cardiovascular function and metabolism by exposure to artificial light at night
ROBIN OLIVERIO TRAINEE, NEUROSCIENCE; Z. WEIL, MENTOR
The effects of perinatal sex hormone manipulation on alcohol response following a juvenile traumatic brain injury
CECILY CONOUR ASSOCIATE SCHOLAR, CLINICAL CHILD PSYCHOLOGY (EBERLY COLLEGE); C. DUNCAN, MENTOR
Associations among executive functioning, family functioning, adolescent responsibility, and adherence in pediatric inflammatory bowel disease
KATYA NOLDER ASSOCIATE SCHOLAR, BEHAVIORAL ANALYSIS (EBERLY COLLEGE); K. ANDERSON, MENTOR
Effects of acute and chronic nicotine administration on choice of probabilistic outcomes
Keynote Lecture
"The War on Science" presented by Shawn Otto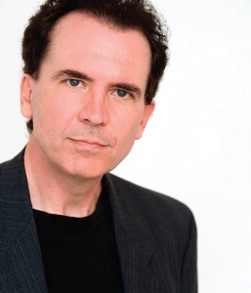 NONFICTION AUTHOR
Shawn's award-winning book The War on Science is the definitive work on science and its relationship to democracy, and on why science has come under political attacks in recent decades. His earlier work, Fool Me Twice: Fighting the Assault on Science in America, won the 2012 Minnesota Book Award. Shawn was also the editor of Writers United for All Families, a 2012 collection of writings on marriage equality. His writing has appeared in numerous publications. His article "Antiscience Beliefs Jeopardize U.S. Democracy" became the most shared story on Scientific American and was named one of the best commentaries in the United States in 2012.
SCIENCE ADVOCATE
Otto is the cofounder and producer of the US presidential science debates, between Donald Trump, Hillary Clinton, Gary Johnson, and Jill Stein, and between President Barack Obama and his opponents Senator John McCain and Governor Mitt Romney, which became the largest political initiatives in the history of science. They have since been emulated in several other countries.
SPEAKER AND COMMENTATOR
Otto is a speaker to conferences and groups worldwide. He frequently appears on TV and radio on the topics of science, "alternative facts," politics, and democracy, and also teaches masters classes on writing, filmmaking, communication, and science education. Otto has delivered keynotes at the US National Academies, the 2009 Nobel Conference, the 2012 U.S. presidential debates series, and many others. He has been a guest on Talk of the Nation: Science Friday several times, he appeared extensively in the 2015 CBC national Canadian radio documentary series Science Under Siege, which was based on his writing in Fool Me Twice, and has done other media worldwide.
NOVELIST
Shawn Lawrence Otto's first novel, Sins Of Our Fathers, was named a finalist for the Los Angeles Times Book Prize, received a starred review from Publishers Weekly, won the NE Minnesota Book Award, and was listed as one of the "Big Indie Books of Fall 2014."
FILMMAKER
Shawn is the screenwriter and coproducer of House of Sand and Fog, starring Ben Kingsley and Jennifer Connelly, which was nominated for three Academy Awards. He has written for some of TV and film's top studios and independent producers, and his screenplays have won several awards.
POLITICAL CONSULTANT
Otto is an experienced political consultant with a unique understanding of how to advise candidates in targeting and message to create a campaign story that voters embrace. He has numerous statewide and local wins.
WRITER AND BLOGGER
In addition to his books and movies, Otto's work and ideas have appeared on CBC, BBC, ABC and other television and radio worldwide, in Science, Scientific American, Nature Medicine, The Week, Rolling Stone, Issues in Science and Technology, Salon, Huffington Post, Minnpost, New Scientist, and many others.
SERVICE
Shawn has served in an advisory capacity for the US National Academy of Sciences and the Union of Concerned Scientists' Center for Science and Democracy, and has advised journalists mounting science debate initiatives in other countries. He is a past board chair of the Loft Literary Center, America's leading literary center. He has been board chair of numerous other nonprofit organizations.
AWARDS
Shawn's book The War on Science won the 2017 Minnesota Book Award. Shawn was honored with the National Distinguished Public Service Award of the IEEE-USA (Institute of Electrical and Electronics Engineers - the world's largest professional association for the advancement of technology). His book Sins of Our Fathers was a finalist for the LA Times Book Prize, and won the 2015 NE Minnesota Book Award. His book Fool Me Twice won the 2012 Minnesota Book Award. He was a PEN Center USA finalist for his film House of Sand and Fog, which was nominated for three Academy Awards. He won an Alfred P. Sloan Foundation fellowship for best science screenplay; and a McKnight Fellowship for best screenplay. He has received speaker and volunteer service awards from several organizations.
PERSONAL
Otto is married to former Minnesota State Auditor and 2018 Governor candidate Rebecca Otto, and the couple have one son, Jacob. Shawn was a National Merit Scholar who graduated a year early from high school and attended the University of Minnesota at 16. He is an Eagle Scout and a member of Mensa and Phi Beta Kappa. He graduated Magna Cum Laude from Macalester College, where he also taught while a student.
Panel Discussion
"Truth in Our Time"
With Shawn Otto and…

JOAN CENTRELLA, PH.D.
DIRECTOR
BRIDGE SCIENCE AND TECHNOLOGY POLICY, LEADERSHIP, AND COMMUNICATIONS INITIATIVE
Dr. Centrella is the Director of WVU's Bridge Science and Technology Policy, Leadership, and Communications Initiative. This University-wide initiative is jointly supported by the Office of the Provost and the Office of the Vice President for Research.
The BRIDGE Initiative is rooted in WVU's Land Grant Mission to lead transformation in West Virginia and beyond, through the application of research and through engagement at the local, state and global levels. Key features include facilitating faculty and student research, coordinating S&T research with policy; expanding S&T policy communication and outreach and enhancing opportunities for student learning.
Prior to joining WVU in 2019, Dr. Centrella held key roles in government and academia. As a NASA scientist and administrator, she gained significant experience in Federal science policy implementation, planning and public outreach. Her university roles as professor, graduate advisor, and research scientist provided experience and insight into academic teaching, research and program development.
In 2022 Dr. Centrella was awarded the NASA Distinguished Service Medal, the highest award bestowed by NASA, for extraordinary contributions in support of NASA's mission.

CLAY MARSH, M.D.
CHANCELLOR AND EXECUTIVE DEAN
WVU HEALTH SCIENCES CENTER
As West Virginia University's chief health officer, Marsh is focused on finding statewide solutions for health and wellbeing, while addressing the most vexing health challenges in West Virginia and throughout the world.Marsh not only shapes the direction of West Virginia University's five health professions schools and its statewide allied health programs and clinical operations, he also serves as the state's lead representative and spokesperson, both nationally and internationally, in the areas of health, health education and academic medicine. He co-leads WVU Medicine, West Virginia's largest healthcare enterprise and largest employer.
In response to the challenges of COVID-19, Marsh was appointed "COVID-19 czar" by Gov. Jim Justice in March 2020. In this role, Marsh coordinates the state's response to COVID-19 by collaborating with federal, state and local agencies, health officials, researchers and other agencies. He also advocates for the personal responsibilities of West Virginia's citizens to help lower the spread of infection of COVID-19 across the state.
A proud West Virginian, Marsh grew up near the state's capital of Charleston, the son of a distinguished newspaper editor. He is a two-time graduate of WVU, earning a bachelor's degree in biology in 1981 and his MD degree in 1985. In his 22 year career at The Ohio State University, Marsh directed the Critical Care Institute, served as vice dean of research and innovation at the Wexner Medical Center and College of Medicine, and led the nationally recognized program in personalized medicine. As senior associate vice president and chief innovation officer, he established OSU's IDEA Studio in Healthcare and Design. Marsh's research has focused on mechanisms that determine health and disease, including the molecular regulation of longevity and epigenetic controls of aging. He holds more than 20 patents or patent disclosures, has mentored more than 50 MD, MD/PhD and PhD doctoral students, post-doctoral researchers and junior faculty, and has authored more than 150 peer-reviewed publications.
Marsh has served on national scientific advisory committees, including the NIH, the American Thoracic Society, the Sarnoff Cardiovascular Research Foundation and GlaxoSmithKline. He is currently on the Scientific Advisory Board of Caris Life Sciences. He is a Fellow in the American College of Physicians and an elected member of the American Society for Clinical Investigation.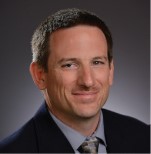 ERIC KINCAID, ED.D.
BIOLOGY TEACHER AND SCIENCE DEPARTMENT CHAIR
MORGANTOWN HIGH SCHOOL
Recipient, Presidential Award for Excellence in Mathematics and Science Teaching
Dr. Eric Kincaid's career as an educator has spanned nearly 30 years. For the past 24 years he has taught 10th-12th grade Biology and Advanced Placement Biology at Morgantown High School. He is certified in biology and general science and is National Board Certified in adolescent and young adulthood science.
As the MHS science department chair and member of the school leadership team, he assists in planning and providing professional development for teachers.
Eric's instructional strategies focus on hands-on, experiential learning activities and case studies. Students must master and apply specific content in order to complete required tasks. Eric produces an engaging atmosphere where students take responsibility for their learning and acquire skills to help them become life-long learners. Eric has a B.S. and M.A. in science education from West Virginia University and an Ed.D. in teacher leadership from Walden University.
Dr. Kincaid is a recipient of the Milken Educator Award, and was named the 2008 West Virginia Teacher of the Year. In 2007 he received Harvard's Singer Prize for Excellence in Secondary School Teaching and he was named West Virginia Outstanding Biology Teacher in 2013. That same year he also received the Presidential Award for Excellence in Mathematics and Science Teaching, the highest honor bestowed by the United States government specifically for K-12 science, technology, mathematics and/or computer science education. This award is administered by the National Science Foundation on behalf of the White House Office of Science and Technology Policy.

JULIA FRAUSTINO, PH.D.
ASSISTANT PROFESSOR
WVU REED COLLEGE OF MEDIA
,Founding Director, Public Interest Communication Research Lab in the WVU Media Innovation Center
Julia Daisy Fraustino, Ph.D., is an assistant professor of strategic communication at the WVU Reed College of Media and founding director of the Public Interest Communication Research Lab (PIC Lab) in the WVU Media Innovation Center.
Dr. Fraustino specializes in risk, emergency, crisis, and disaster communication science with emphasis on community resilience and ethics. She leads several funded public health and public interest research projects focusing on data-driven strategic communication to enhance positive social and behavioral change. She also serves on West Virginia's Joint Interagency Task Force on COVID-19, contributing to evidence-based messaging for pandemic response, for which she received the U.S. Army Civilian Commendation Medal for exceptional service to the state and nation, and was named a 2021 West Virginia Woman Making History by the WV Immunization Network.
Fraustino's work has been recognized nationally and internationally. In 2018 she received the Doug Newsom Award for Research in Global Ethics and Diversity from the Association for Education in Journalism and Mass Communication (AEJMC) PR Division, and a national Frank Prize in Public Interest Communication for her research on the CDC's zombie apocalypse preparedness campaign. In 2015 Fraustino received the national Most Promising Professor Award from the AEJMC Mass Communication and Society Division. Prior to her WVU appointment, Dr. Fraustino practiced professional strategic communication for clients in for-profit, non-profit, and government realms—experiences she brings to her teaching, research, and mentorship activities.
SYMPOSIUM SPONSORS:
WVU T32 Research Training Programs in Behavioral and Biomedical Sciences (BBS) (T32 GM132494)
Cell and Molecular Biology and Biomedical Engineering (T32 GM133369)
Stroke and Its Alzheimer's Disease Related Dimentias (T32 AG052375)
The WVU Health Sciences Office
The BBS Training Program is supported by a National Institute of General Medical Sciences (NIGMS) sponsored predoctoral training grant (T32 GM132494).