Stroke Symposium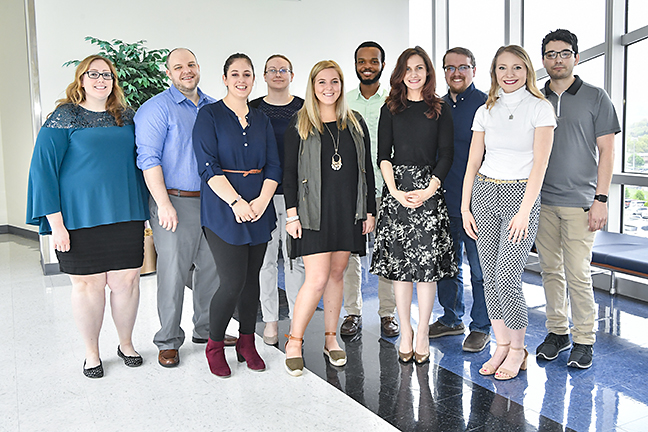 Stroke T32 Research Symposium
The trainees and associate scholars on the Stroke Predoctoral Training grant (T32 AG 052375) organized the second annual research symposium this past Friday, April 26th. The symposium titled "Stroke and Co-Morbidities" featured research presentations by students and faculty throughout the session along with a poster session with research highlights from the trainees. The trainees coordinated all aspects of the symposium, which was a great success.
The keynote speaker for the symposium was Dr. Robert M. Bryan, Jr., Professor of Anesthesiology at the Baylor College of Medicine, in Houston, TX. His talk was titled "The Gut Microbiome: A Fountain of Youth after Stroke".
Most of the trainees were nearing the end of their appointment and appreciated the valuable time spent with experts in their field. "Spending time with successful researchers, like Dr. Bryan, provides an invaluable opportunity for graduate students in this critical, early stage in our careers," said trainee Savannah Sims.
Russell Hardesty is a trainee who also presented his research. He noted that the symposium was a great opportunity to bring together a diverse group of students and faculty with a common goal of advancing stroke research at WVU. 
The Stroke Predoctoral Training Program is NIH-funded with the mission to further train graduate students in the Biomedical Sciences programs with specialized coursework in stroke and aging, clinical immersions in the WVU Stroke Center, innovative research and community engagement opportunities. 
Current trainees for the 2019/2020 academic year are: Ariel Thomas, Jacob Boos, Emily Burrage, Catheryne Gambill, Krista Garner, and Gabriella Ponzini.
The Stroke T32 program is directed by Dr. Jim Simpkins.