Spring 2013
The activity of our Standardized Patients has increased greatly this semester. A BIG THANK YOU to each and every one of you for consistently showing up and being on time. The reliability of this group greatly enhances the success of the programs at WV STEPS.


Pat Fedeles Award Recipient
The seventh winner of the Patricia "Pat" Fedeles Award for Compassion in Physical Diagnosis was presented to Samantha Smith on March 21, 2013. This award is presented to the second year medical student who portrays ongoing compassion, friendliness, and an overall caring attitude toward patients, peers, faculty, and staff.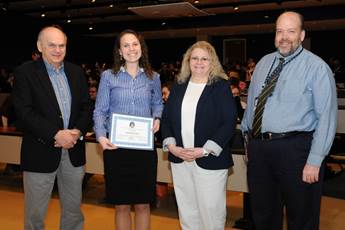 Conference Presentation/Publication
The IPE group submitted an abstract to the 12th Annual Association of Standardized Patient Educators Conference in Atlanta. "An Interprofessional Rounding Simulation with Students of Medicine, Nursing, and Pharmacy" will be presented in June. The abstract was also selected by the Grants and Research Committee for publication in the journal Simulation in Healthcare.


GTA Program
We have successfully trained our first group of GTAs for the new Gynecological Teaching Assistant program at WV STEPS. Our GTAs have educated close to 200 students in our first semester. We will be training new GTAs during the month of June.


Adjustments in Ultrasound Payment
The Ultrasound program has been a huge success. Next year, the program will be expanding into the second year curriculum. Due to the high volume of encounters and lack of memorization/evaluation requirement for the SP, the hourly rate (for non-graded Ultrasound encounters ONLY) will change to $15 starting July 1, 2013.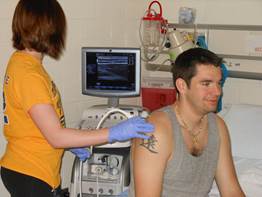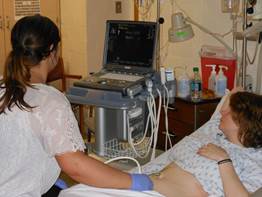 Parking
Parking continues to be a problem at the Health Sciences Center. If you are ever refused parking by the guard, you may park in the Mountaineer Station parking garage – accessible from VanVoorhis Road. STEPS will validate your ticket for the time you spend working/training as an SP.


Condolences
Our heartfelt condolences go to the family of Helga Couch who passed away April 21, 2013. Although her time as an SP was brief, we truly appreciate her good humor and enthusiasm.


Upcoming Events
Family Medicine Externship: June 11, 12, and 13
The SP program has taken on this low-stakes encounter to serve as a training opportunity for new SPs.
Jazan Students: June 13
A group of Saudi Arabian students will be visiting WVU again this year and will practice their English speaking skills with our SPs.
CPX Dates [tentative]: July 12, 19, 26; August 9, 23; September 6, 13, 20; January 17, 24
If you are scheduled for CPX, you will be contacted for training during the month of June. If you would like to provide backup for one or more of the CPX stations, let Lee Ann know.
MSI & MSII History & Physical: Fall 2013
You will be contacted with a schedule and training date.
MSII Ultrasound Program: Fall 2013All previous ultrasound subjects will be contacted to participate. New participants are welcome.


Have a great summer!
~ WV STEPS SP Program