Summer 2014
WV STEPS Accreditation: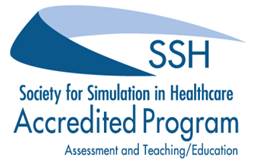 Thanks to the hard work and dedication of the WV STEPS staff and the quality educators who use the center, we have been ACCREDITED by the Society for Simulation in Healthcare.  Congratulations to all! 


Parking:
If you park in the Mountaineer Station parking garage off VanVoorhis road for any SP related event, be sure to let us know.  We can now validate your ticket.


Upcoming Conference Presentation: 
WV STEPS will be presenting a paper at the 13th Annual Association of Standardized Patient Educators Conference in Indianapolis entitled: "Envisioning our GTA Program utilizing the consultant approach:  the 4 course meal of consultant, director, coordinator, and trainer." This will be a joint effort with individuals from the New Jersey Medical School, Rutgers, The State University of NJ, who helped us train our GTAs.


The Year in Review: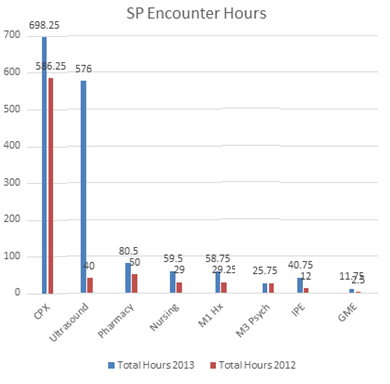 We have been busy.  As you can see by the chart above, the time spent on each reported encounter has increased from one year to the next.  We expect the trend to continue in the coming years.


GTA News:
Soon our GTAs will be involved in practical exams for 3rd year medical students.  This is a new and exciting prospect for our growing program. 


SPs in the News:
Earlier this year, Stan Dlugos was named the United Way Volunteer of the Month.  He was submitted by Mon General Hospital where he is a pathfinder.  Congratulations Stan! 



As we close another successful academic year of Standardized Patient activity, we would like to THANK each and every one of you for your dedication to our program.



Upcoming events:
CPX Dates are now set
July 11 & 18
August 8, 15, & 22
September 12, 19 & 26
January 23 & 30

New SP and H&P Refresher Training:

August 2014
Date and time TBA.

MSI & MSII History Taking: 

September 2014
You will be contacted when the schedule is set.

MSI Ultrasound Program: 

October 2014
All previous ultrasound subjects will be contacted to participate.  New participants are welcome.