Chancellor and Executive Dean

Clay B. Marsh

Clay B. Marsh, M.D., leads the academic health sciences center of West Virginia University — including five schools — Dentistry, Medicine, Nursing, Pharmacy and Public Health — and numerous allied health programs and clinical operations around the state.
Meet Clay
A national leader in academic and personalized medicine and in pulmonary and critical care, Dr. Marsh has concentrated his efforts in determining how to help individuals stay healthy and how to create ecosystems to make this easier. ​​
As West Virginia University's chief health officer, Clay is focused on finding statewide solutions for health and well-being, while addressing the most vexing health challenges in West Virginia and throughout the world.
Pursuing Excellence
Clay not only shapes the direction of the University's five health professions schools of dentistry, medicine, nursing, pharmacy and public health and its statewide allied health programs and clinical operations, he also serves as the state's lead representative and spokesperson, both nationally and internationally, in the areas of health, health education and academic medicine. He co-leads WVU Medicine, West Virginia's largest healthcare enterprise and largest employer.
Clay has been instrumental in the effort to recruit close to 1,000 new physicians to WVU since his arrival. Under his leadership, WVU has expanded services in five signature programs that include WVU Rockefeller Neuroscience Institute, WVU Heart and Vascular Institute, WVU Cancer Institute, WVU Medicine Children's and WVU Critical Care and Trauma Institute and has forged relationships to create new and innovative partnerships such as the Purpose Center, WVU Substance Misuse Task Force, Healthy Harrison and the WVU Medicine Center for Integrative Pain Management.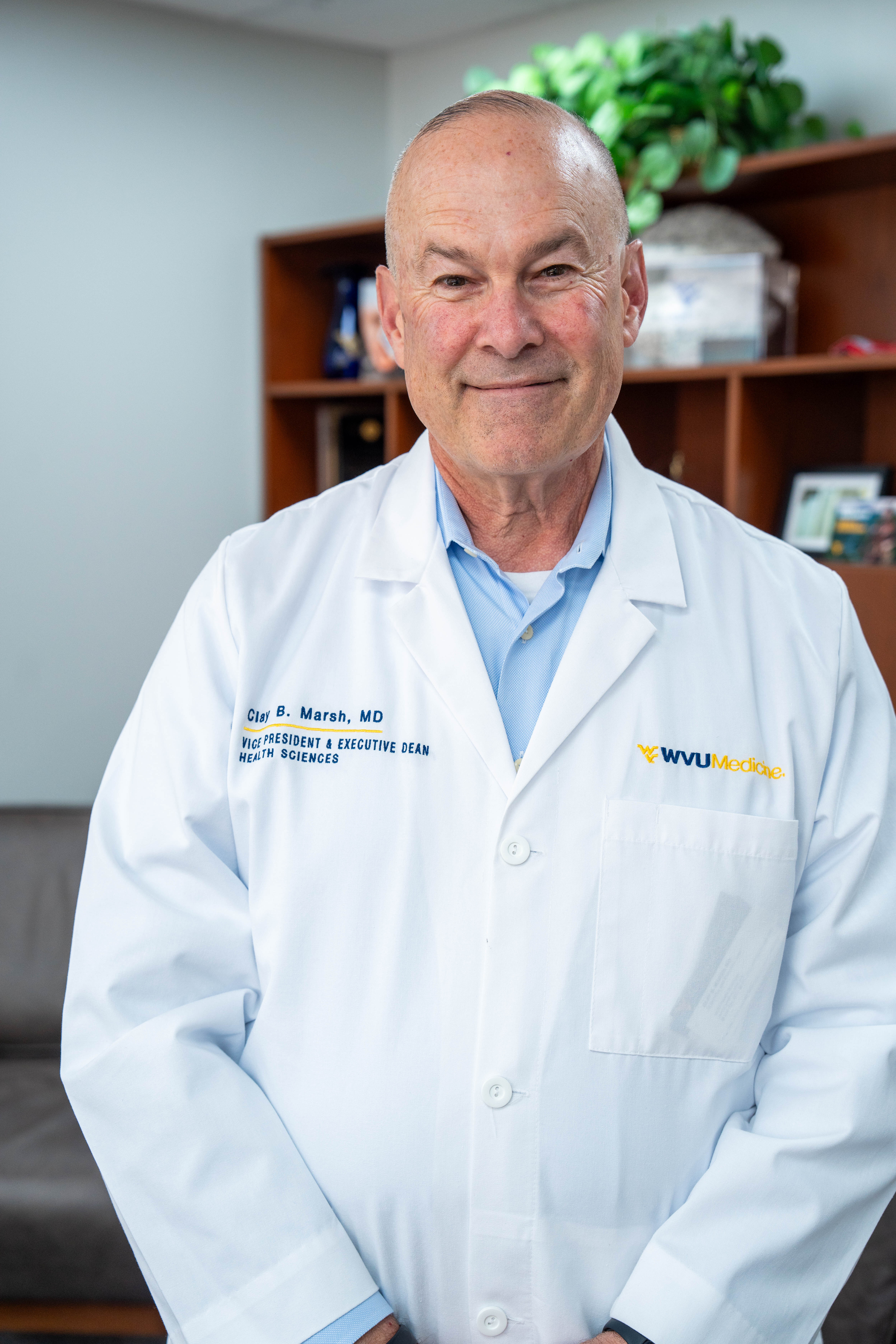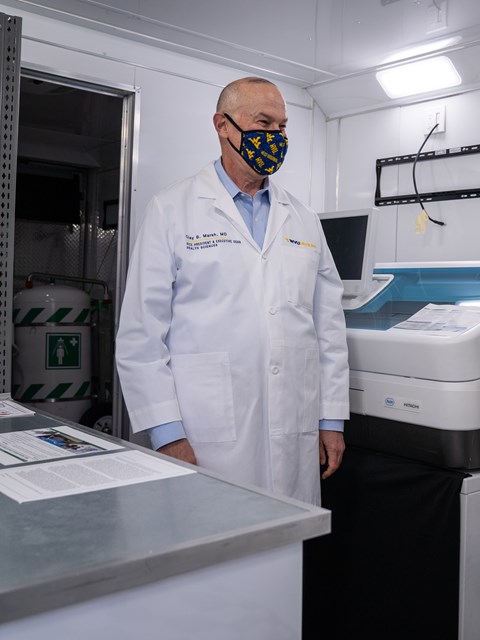 Protecting Our Communities
In response to the challenges of the pandemic, Clay was appointed COVID-19 czar by Gov. Jim Justice in March 2020. In this role, Clay coordinates the state's response to COVID-19 by collaborating with federal, state and local agencies, health officials, researchers and other agencies aiding in the effort. In addition, Clay also advocates for the personal responsibilities of West Virginia's citizens to help reduce the impact of COVID-19 across the state.
In December 2022, Clay was appointed as an adviser to Gov. Justice and the West Virginia Department of Health and Human Resources to assist with the implementation of organizational improvements and a leadership transition.
Favorite Anecdote
A young boy walking along the beach found many starfish washed up on the shore. As the child stood there putting the starfish back into the water, a man approached and told him there was no use — the starfish would be washed back up on the shore by the ocean, where they would die. The child responded that for those that are saved, it will matter to them.
Embracing Home Among the Hills
A proud West Virginian, Clay grew up near the state's capital of Charleston as the son of a distinguished newspaper editor. He is a two-time graduate of West Virginia University, earning a bachelor's degree in biology in 1981 and a medical degree in 1985. Following medical school, Clay completed residency training in internal medicine; a research fellowship in pulmonary and critical care; a chief resident appointment in internal medicine; a fellowship in pulmonary and critical care medicine; and an extension research fellowship in pulmonary and critical care – all at Ohio State University.
Clay served as a faculty member and administrator at Ohio State University from 1993 until his appointment at West Virginia University in 2015. During that time, he held a wide range of teaching, clinical, research and administrative roles at the Wexner Medical Center and College of Medicine, served as director of the Critical Care Institute and led its nationally recognized program in personalized medicine. While serving as senior associate vice president and chief innovation officer, he established Ohio State University's Innovation, Design and Applications Studio.
Understanding Through Exploration
Clay's research has focused on defining the underlying mechanisms that determine health and disease. His research interests include the molecular regulation of longevity and epigenetic controls of aging. He holds more than 20 patents or patent disclosures. He has mentored more than 50 M.D., M.D./Ph.D. and Ph.D. doctoral students, post-doctoral researchers and junior faculty, and won a number of Ohio State teaching awards. He has been responsible for more than $20 million in National Institutes of Health funding as principal investigator, co-principal investigator, co-investigator and mentor, and has published more than 150 papers in peer-reviewed journals.
He has served on national scientific advisory committees for organizations such as the National Institutes of Health, the American Thoracic Society, the Sarnoff Cardiovascular Research Foundation and GlaxoSmithKline. He is currently on the Scientific Advisory Board of Caris Life Sciences. He is a fellow in the American College of Physicians and an elected member of the American Society for Clinical Investigation.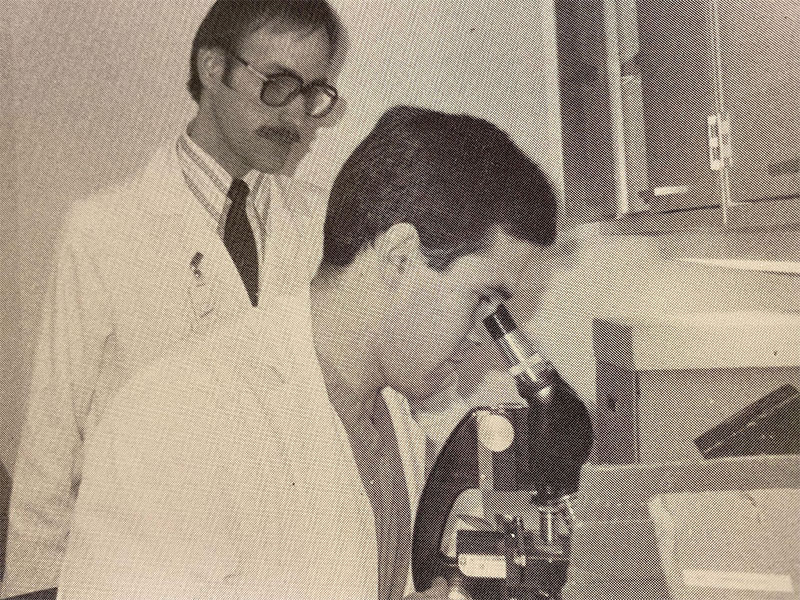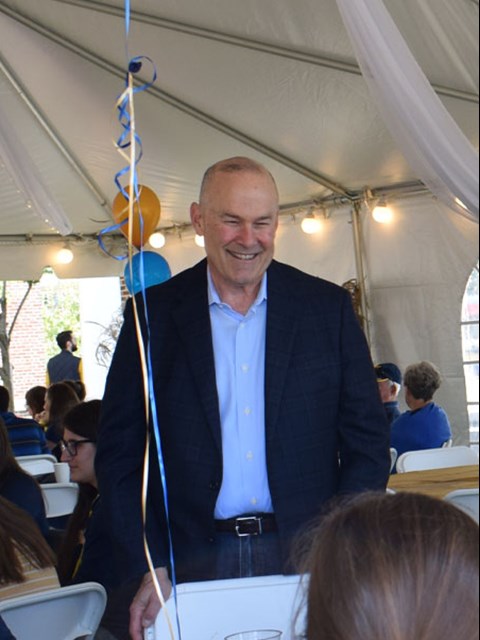 Enjoying Life's Moments
Clay's family includes his wife, Gail Marsh, a former healthcare administrator, and the couple's three children, Rachel (husband Caid), Cameron and Matthew, and their two dogs, Eva and Max. Clay enjoys reading, writing, walking and meditating.
Favorite Quote