Eligibility Criteria
Rural Community Health Scholars is a two-year program offered to 75 of West Virginia's top health professions students from institutions across the state; this program aims to provide supplemental and interprofessional educational experiences to those interested in practicing in rural or underserved communities. 
Health professions students in the following areas are eligible to apply: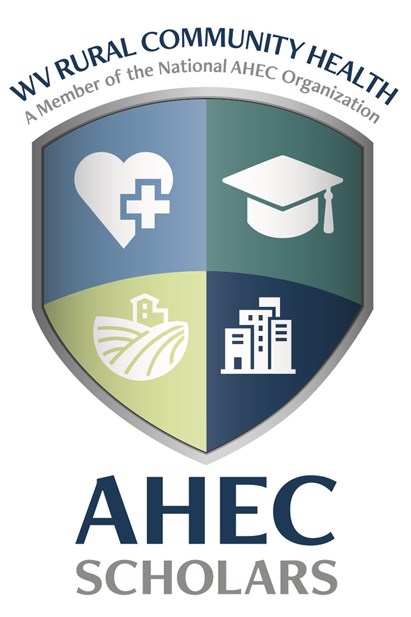 Dentistry (DDS)
Dental Hygiene (AS, BS)
Exercise Physiology (BS)
Health Informatics and Information Management (BS, MS)
Medicine (Osteopathic, Family, OBGYN, etc.) 
Public/Population Health Programs
Nursing (ASN, BSN, DNP, PhD)
Nutrition/Dietetics (BS, MS)
Occupational Therapy (MOT, DOT)
Pharmacy (Pharm.D)
Physical Therapy (DPT)
Physician Assistant (MPA)
Psychology (PhD, Psy.D)
Public/Population Health Programs (MPH)
Radiologic Technology (AS)
Science Sonography (AS)
Social Work (BSW, MSW)
Speech-Language Pathology (MSPA)
And more (contact us if your discipline is not listed - you may still be eligible to participate)!
Students interested in applying for this opportunity should:
Hold an interest in providing health care for, or learning about health care in, rural and/or underserved communities.
Be enrolled in a health professions degree or certificate program with at least two years remaining before degree or program completion.
Have a minimum 3.0 cumulative GPA.
Be available to participate in 40 hours of online didactic learning and

 

40 hours of community-based experiential learning annually for two years (beyond your college or school's curricular requirements).
Be willing to respond to inquiries on an annual basis upon program completion, as RCH Scholars staff will request updates about your practice location and professional activities.