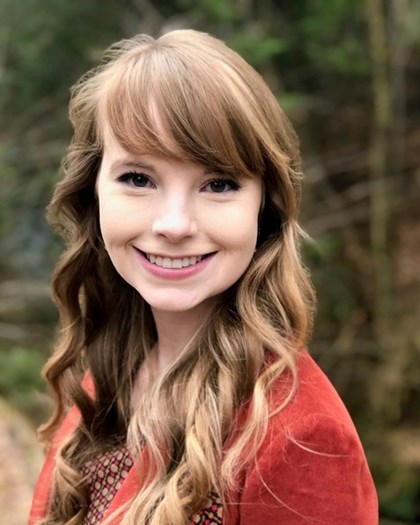 Ashley Rose Scholl
, MD
Hometown:

Tampa, Florida

Undergraduate Degrees:

MSc Forensic Anthropology, University of Edinburgh, Scotland, UK
BSH Anthropology, Berry College, GA
Ashley Rose Scholl grew up in Tampa, Florida and graduated magna cum laude from Berry College in Rome, Georgia, where she majored in Anthropology and minored in Biology and Chemistry. While enrolled, she won scholarships to study abroad at both the University of Glasgow, Scotland and Seoul Women's University, South Korea, and she was the president of the Honors Program and part of the Berry College Vikettes dance team and Berry College Dance Troupe.
Ashley Rose attended the University of Edinburgh, Scotland where earned her MSc in Forensic Anthropology and graduated as class valedictorian; she completed her dissertation on Histological Age Estimation using the human rib and presented her research at a national meeting. Additionally, throughout medical school, she served as president of the Pathology Interest Group where she led and organized meetings for medical students focused on Pathology.
After her second year of medical school, she completed a post-sophomore Fellowship in Pathology, which consisted of a year of Pathology rotations and dedicated research time. Through the work she completed during her fellowship year, she was able to publish papers on ovarian and breast tumors and present projects including an autopsy case study, a project on hCG measurements, and a dermatopathology case report and a project suggesting a revised grading system for certain brain tumors. Concurrently, she is the recipient of several awards from National Pathology Organizations, including: the American Society for Clinical Pathology (ASCP) Medical Student Gold Award, the College of American Pathologists (CAP) Foundation Medical Student Award, and the Association of Pathology Chairs (APC) Society of '67 Scholars Travel Award.
After completing medical school, Ashley Rose plans to enter a Pathology Residency. She is interested in bringing new testing methods to those in need, and believes that the Rural Community Health Scholars program will allow her to learn more about how best to serve rural and underserved communities as a pathologist.
View More Profiles