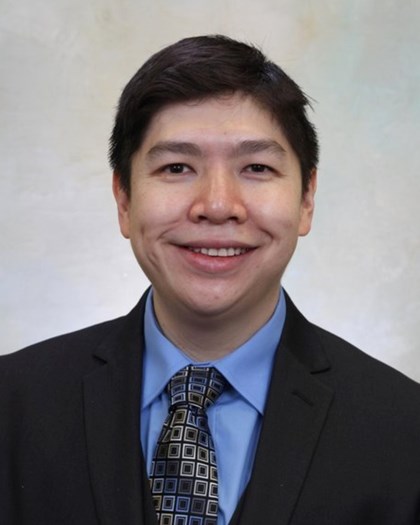 Loc Tran
, DO
Hometown:

Vietnam - Williamstown, WV

Undergraduate Degrees:

BS Biological Science, University of California, Davis
MSA Health Services Administration, University of California, Davis
As a recent graduate of the West Virginia School of Osteopathic Medicine (WVSOM), Loc Tran is currently devoted to life long service in the healing art of Medicine. Growing up in a Vietnamese immigrant family, Tran touts many of the family values that were instilled in him as the driving force behind his dedication to give back to the community that has welcomed his family with open arms.  As a result, Tran believes that the WVU AHEC Rural Health Scholars program is the best avenue to become a physician who is well versed, and well prepared, to handle the medical needs of those residing in rural Appalachia. 
Tran also holds a Bachelor of Science degree in Biological Sciences from the University of California, Davis, and a Master of Health Services Administration from St. Joseph's College of Maine.  At WVSOM, Tran was the Vice President of the WVSOM Leadership team, and has also been on the WVSOM Board of Governors.  He holds memberships in the Student Osteopathic Medical Association, the West Virginia Osteopathic Medical Association, Osteopathic Political Action Committee, and the American College of Physicians, among many others.  Tran has also spent time at the Robert C. Byrd Clinic, WVSOM, where he assisted and followed local Family Medical Physicians, and volunteered as a Medical Student at the FV Hospital in Ho Chi Minh City, Vietnam. Concurrently, he is an experienced presenter and is well versed in research; a few of his studies include:Isolated Visceral Angioedema: An Uncommon Complication of ACEI Therapy and Procalcitonin As A Serum Biomarker for Bacterial Infections In Critically Ill Children.  Finally, a few of his most notable award receipts include the WVOM Student Government Association Leadership Award, the Dr. Aldelman WVSOM Leadership Award, and the WVSOM Roland P. Sharp President's Excellence Award. 
As a Scholar, Tran eagerly worked with his interprofessional colleagues and look through the many lenses of healthcare.  He notes that this program has helped to increase his awareness of the healthcare needs in rural Appalachia, as well as highlight multiple resources that will aid in his treatment and management of disease. In the near future, Tran hopes to give back to others in his community by becoming a Primary Care Physician in West Virginia. 
View More Profiles
"This is the best avenue to becoming a physician who is well versed to handle the medical needs of Appalachians."