IPE STIGMA EVENT
November 18 from 4pm until 6 pm in Okey Auditorium
Pizza and snacks served before panel. 
What have you personally done with the last 7 minutes of your life? Statistically someone in our
country dies of a drug overdose every 7 minutes. Not so lucky seven really. We are not able to
prevent a lost life in the past, but we, as healthcare professionals, can certainly proactively discuss efforts to curb the ongoing loss of lives due to drug overdoses, starting at the pivotal point of the opioid epidemic, the opioid crisis, the war on drugs, you name it, there's one thing in common: STIGMA.

Join us for a dynamic interactive presentation and multi-panel event that repeatedly opens up
the microphone for questions from the audience to pose to our experts from WVU, our
community, and those with lived experience. Come be the change, go first, be the leader,
change a life, save a life, be the HOPE.
Snowy Mountain Pass
Interprofessional Education going west!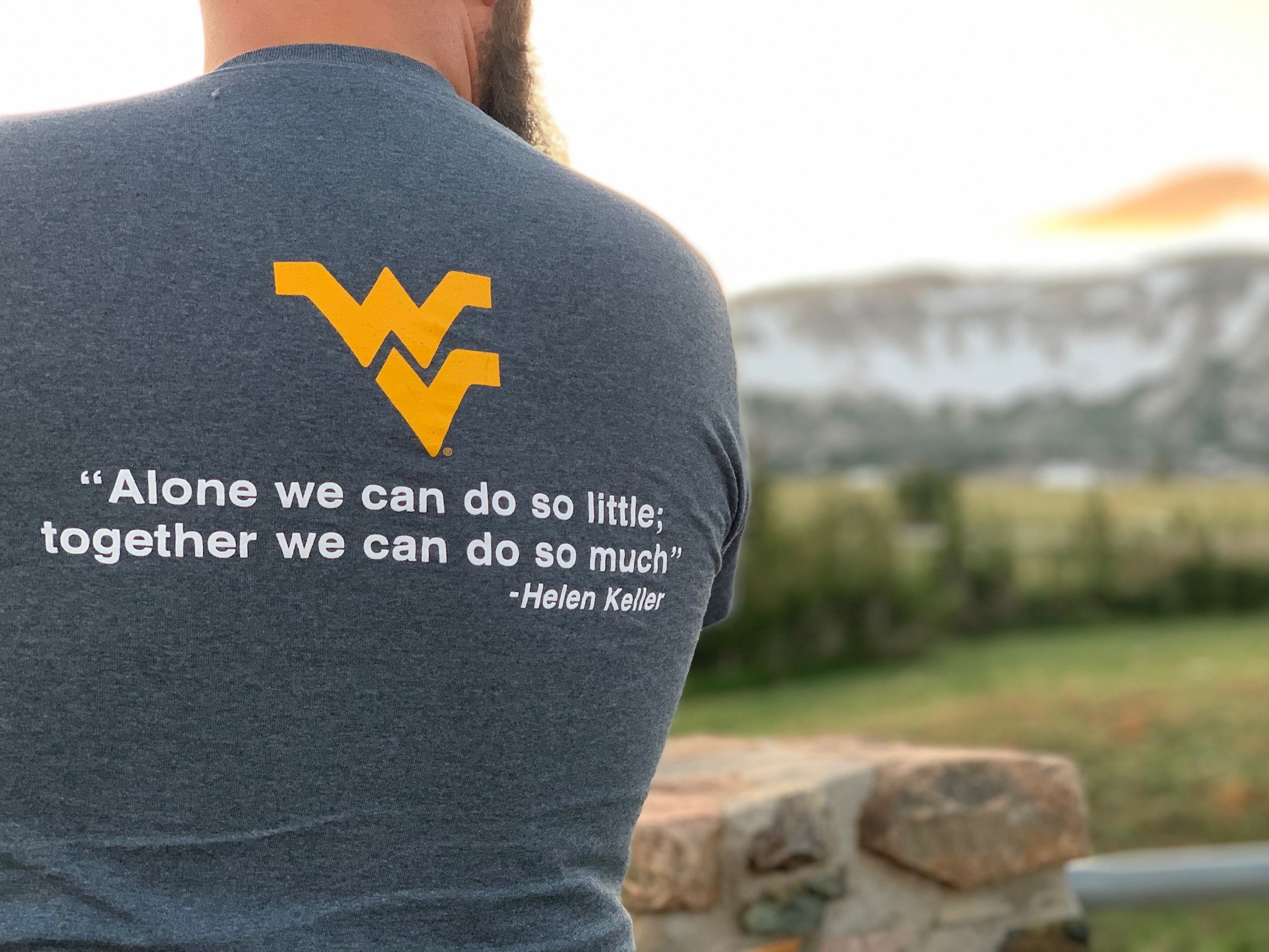 Successful Attributes of Interprofessional Education in Substance Use Disorder
AACP Chicago July 2019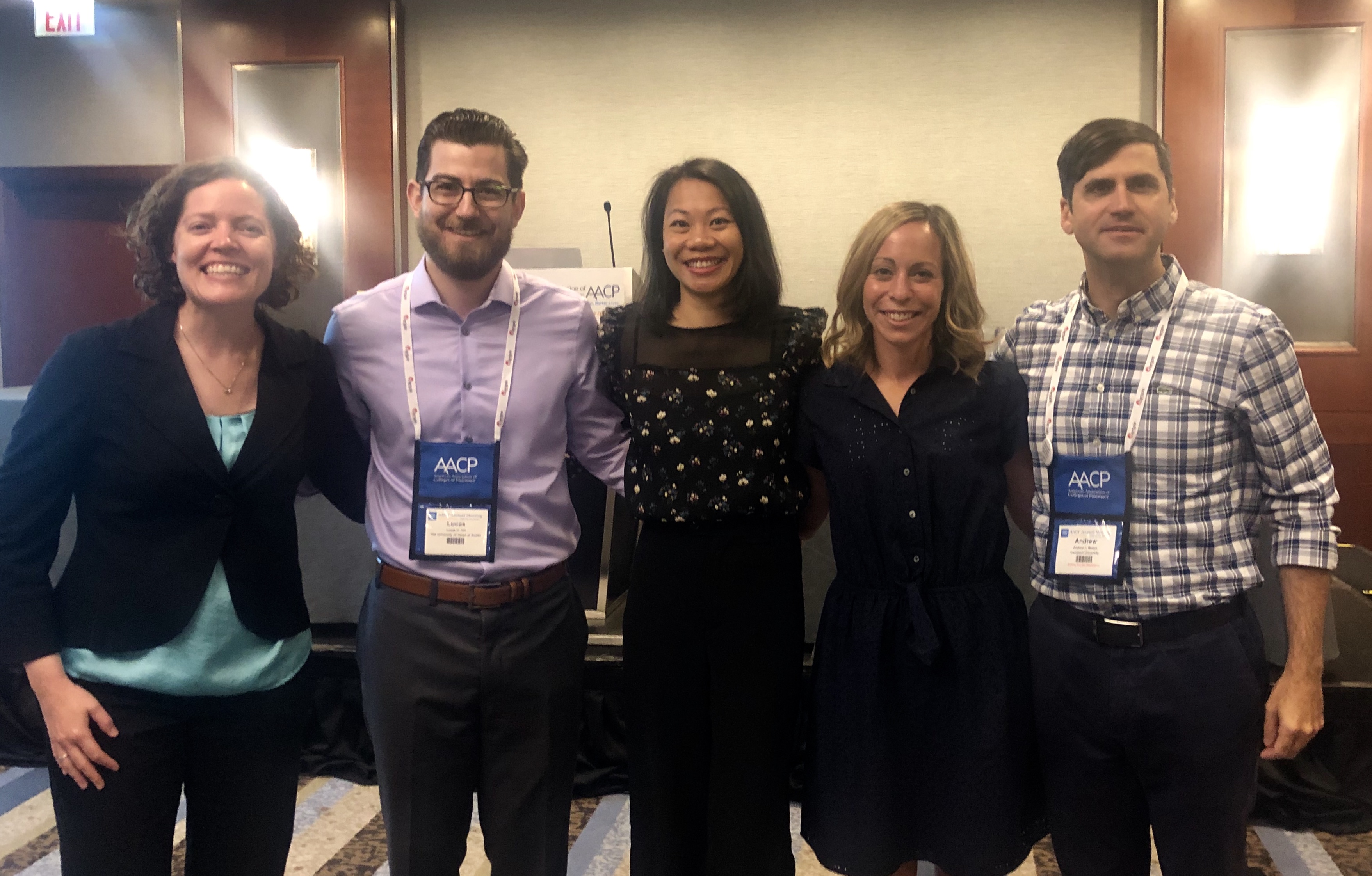 Keri Hager, University of Minnesota, Lucas Hill, the University of Texas at Austin, Tran Tran, Midwestern University, Gina Baugh, West Virginia University, Andrew Muzyk, Campbell University
 Poster Presentation AACP in Chicago July 2019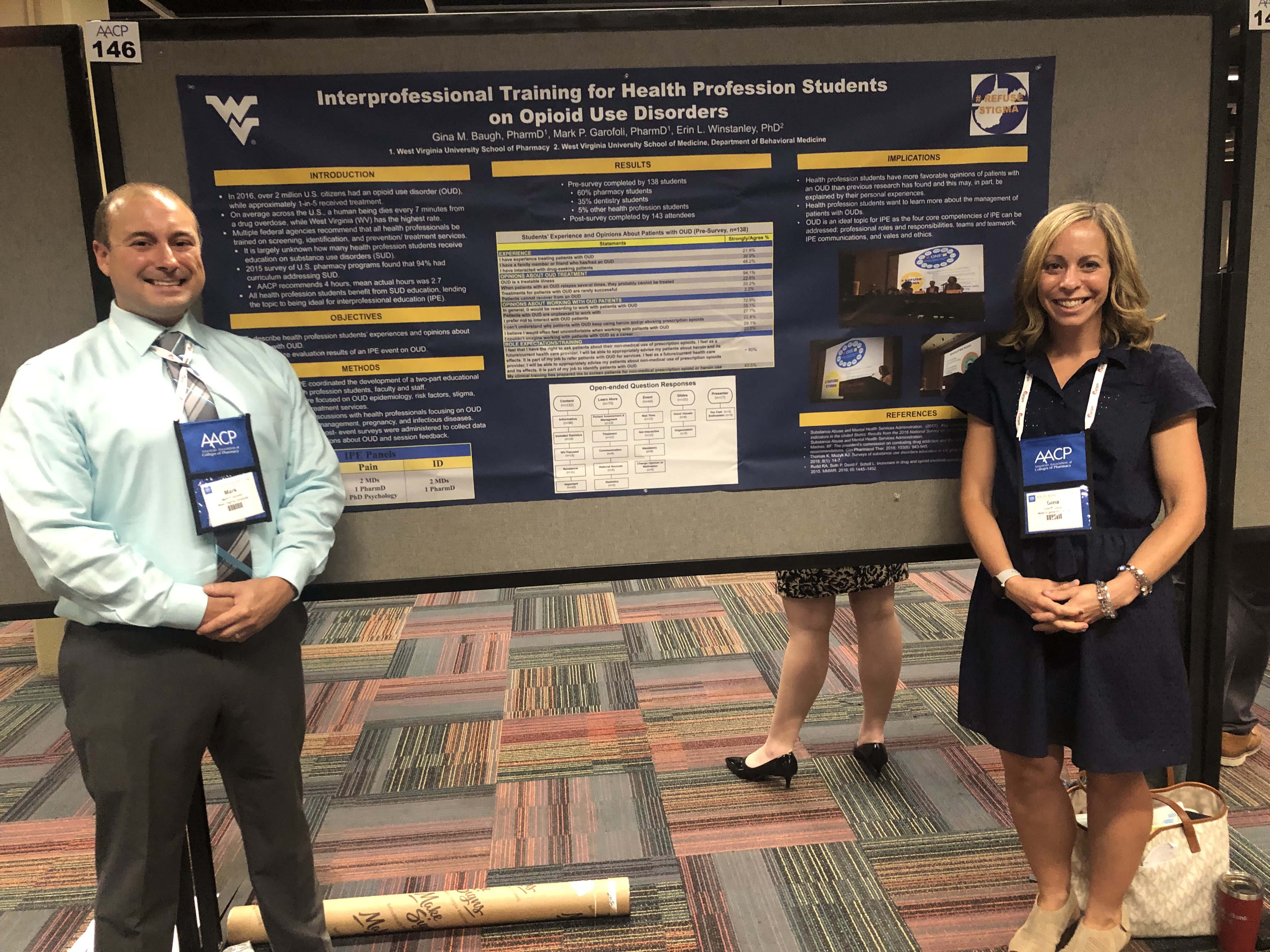 Dr. Gina Baugh and Dr. Mark Garofoli representing WVU at AACP. 
 Interprofessional Education Team bringing a little bit of home to UVA!