Deadline approaching to apply for BSN program at Potomac State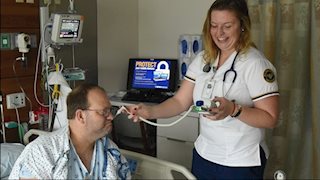 The West Virginia University School of Nursing at WVU Potomac State College is accepting applications for the new BSN program through January 15, for fall 2018 enrollment.
Pre-nursing students and other college majors may apply for admission to the WVU School of Nursing BSN program at WVU Potomac State after one semester of college coursework. Applicants do not have to be current students at the College, but must be admitted prior to beginning the BSN program.
The School of Nursing Potomac State application can be accessed on the College's website at www.potomacstatecollege.edu. Click on WVU School of Nursing BSN tab, located beneath the Spotlight tab, for information about the admission requirements and program details.
The WVU School of Nursing's BSN program is recognized by healthcare agencies as providing students an excellent preparation for the nursing profession. The School boasts nearly 100 percent job placement, more than $1.75 million in research awards and grants, and licensure exam pass rates 12 percent above the national average.
For more information, contact Dr. April Shapiro, BSN Program Chairperson at WVU Potomac State College.