Kristina Marinak recently elected to represent Early Career Ambassadors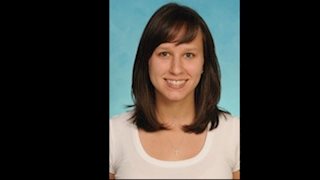 Kristina Marinak, a graduate student in the lab of Dr. Elena Pugacheva, has been elected to represent the Early Career Ambassadors (ECAM) of the Metastasis Research Society (MRS), by serving on their Early Career Leadership Council (ECLC). As an elected member of the ECLC, she will work with the ECLC Chair and the MRS board of directors, to develop and implement ECAM-sponsored activities that advance the mission of the society as they work towards enhancing the quality and longevity of the lives of patients with metastatic cancer. The ECLC supports the MRS's mission to: understand the process of metastasis at the cellular, molecular and biochemical levels; identify and evaluate therapeutics for their ability to control or reduce metastases in preclinical models; and work with clinical colleagues to design and implement clinical trials to translate findings to the clinic. This 4-year term will begin this year in September at the 16th Biennial MRS Congress in Chengdu, China, where she will be presenting her research as a poster presentation.
Kristina is currently researching the role of nuclear Aurora-A Kinase in promoting triple negative breast cancer metastasis. Kristina is also a member of WVU's Graduate Student Organization.
Congratulations Kristina!
Kristina Marinak