Back to

News
New training program designed for clinical trial leaders in West Virginia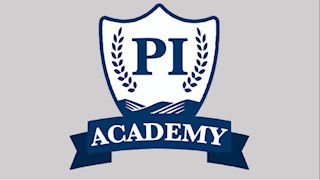 MORGANTOWN, W.Va. -- Clinical researchers across West Virginia have a new resource at their fingertips. In October, the West Virginia Clinical and Translational Science Institute (WVCTSI) is launching the Principal Investigators' (PI) Academy, which is designed to provide guidance and direction to investigators conducting or planning to conduct clinical trials.
The PI Academy offers a structured online curriculum that will walk researchers through clinical trials processes and procedures, with a focus on maintaining compliance to federal and local regulations. Periodic training events will be held to discuss critical topics, policy updates and best practices in the clinical trials arena.
Additionally, the program also includes a mentoring component, where experienced clinical researchers will provide guidance to those early in their career. Ronald Reed, PharmD, FCCP, professor, Arthur I. Jacknowitz Endowed Chair and associate chair, Clinical Research & Innovation in the WVU School of Pharmacy, and Richard Goldberg, MD, director of the WVU Cancer Institute and Laurence S. and Jean J. DeLynn Chair of Oncology, have been named PI Academy co-directors and will lead the Academy's mentoring activities.
"Developing the necessary clinical trials infrastructure and expertise in West Virginia is one of WVCTSI's primary goals. Bringing our state opportunities to participate in cutting-edge clinical trials is critically important as new discoveries in healthcare emerge. In order to expand those opportunities, we must ensure that those investigators leading clinical trials have the appropriate support and knowledge for the excellent conduct of clinical trials. This new PI's Academy will do just that," said Sally Hodder, MD, director of the WVCTSI and associate vice president for clinical and translational science at West Virginia University (WVU).
The Academy will host a kick-off dinner on October 8, 2019 at WVU's Erickson Alumni Center in Morgantown, W.Va. RSVP for dinner here.
Registration for the Principal's Investigator Academy is currently open and interested investigators are encouraged to sign up before October 5. Register here: http://wvctsi.org/programs/piacademy/registration/.
Space is limited. Early-stage and experienced clinical researchers at WVCTSI's partner institutions across the state are encouraged to join.
Questions about the academy should be directed to Meghan Reeves, MPH, at mreeves1@hsc.wvu.edu or 304-293-6581.
WVCTSI Background
WVCTSI is funded by an IDeA Clinical and Translational grant from the National Institute of General Medical Sciences (U54GM104942) to support the mission of building clinical and translational research infrastructure and capacity to impact health disparities in West Virginia.
/SBC