Scholarly Activity Q4 2016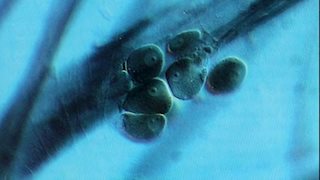 Terpening, C. Should Antibiotic Allergy Alerts Be Alarming? Southern Medical Journal. 2016;109(10):648-652. doi:10.14423/smj.0000000000000530.
Bethea, A., Samanta, D., Willis, J. A., Lucente, F. C., & Chumbe, J. T. Substance Exposure and Helmet Use In All-Terrain Vehicle Accidents: Nine Years of Experience at a Level 1 Trauma Center. Journal of Safety Research.
Bors, K. P., Drake E.A., and Fields, S.A. "Assessing medical student self-efficacy following cardiopulmonary emergency simulation training." West Virginia Medical Journal 112.1 (2016): 52+.
Hill, H., Kemper, S., & Maupin, K. (2016). Comparing Rhinovirus Pneumonia, Bacterial Pneumonia and Rhinovirus and Bacterial Pneumonia Infections in Adults at Charleston Area Medical Center. Chest, 150(4), 146A. doi:10.1016/j.chest.2016.08.155
Moore, C., Cook, J., Hill, M. S., Barnes, M. A., AS, M., Broce, M., & Calhoun, B. C. Relationship between Self-Reported Maternal Tobacco Usage, Cotinine Levels and Birth Outcomes.
McJunkin, B., Kemper, S., Kodali, B., Chunchulu, S., Smith, B., & Shah, N. (2016). Outpatient opioid prescribing for chronic non-cancer pain: assessment of indications, efficacy, and safety. West Virginia Medical Journal.
Talzer, A., Seybold, D., Hossino, D., Broce, M., & Calhoun, B. (2016). Doppler screening and predictors of adverse outcomes in high risk pregnancies affected by tobacco. Reproductive Toxicology, 67, 10-14. doi:10.1016/j.reprotox.2016.11.006
Hash, K. M., Berg-Weger, M., Stewart, D. B., & Elliott, D. P. (2016). Social Works Participation in the Geriatric Education Centers Educational Evaluation: A Brief Report. Journal of Applied Gerontology. doi:10.1177/0733464816681151