Back to

News
Scholarships available for tobacco cessation continuing education
Three-day program open to multiple healthcare professionals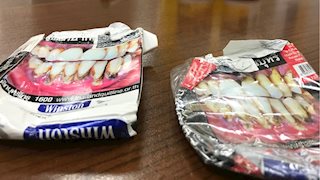 The West Virginia University School of Dentistry is leading a tobacco cessation education program in cooperation with the Health Sciences Center Office of Interprofessional Education.
Tobacco cessation education program objective
We have two goals with our upcoming continuing education opportunity through our Certified Tobacco Treatment Training Program (CTTTP).
Providers learn evidence-based approaches for helping patients become tobacco-free.
Health professionals learn how to include those evidence-based approaches in their curricula for training future health professionals.
From May 15 through May 17, 2019, the dental school will host full days of lectures, role-playing and case presentations to inform continuing education participants of collaborative approaches to promote tobacco-free lifestyles to clients and patients.
Health Sciences Center administration has approved funding for 20 scholarships for health care professionals to attend the CTTTP training.
Who can attend this course?
The CTTTP continuing education session is recommended for multiple providers including:
Physicians
Physician assistants
Dentists
Dental hygienists
Nurse practitioners
Nurses
Pharmacists
Respiratory therapists
Social workers
Licensed practicing counselors
Addiction and prevention professionals
Scholarship information
HSC Scholarship
Applicants must be a WVU, WVU Medicine or WVU Research Corporation employee.
The deadline for applying is March 15, 2019.
Read application requirements and submission information.
Mountains of Hope Cancer Coalition Scholarship
Mountains of Hope Cancer Coalition is providing scholarships to increase West Virginia's capacity to promote tobacco cessation and reduce tobacco use.
Scholarship applicants must be a Mountains of Hope member, public employee or advocate, healthcare provider or student.
The deadline for application is March 15, 2019.
Read application requirements and submission details.
Learn More
The dental school earned accreditation as a CTTTP and is one of 20 nationally and internationally Tobacco Treatment Training Programs.
Click the link above to learn more about the speakers, intinerary, continuing education hours and more.
The registration period for the three-day continuing education course is open. Click the link above to apply online.