Back to

News
WVU Charleston Campus set record during 2019 WVU Day of Giving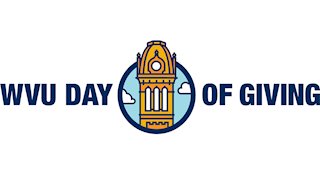 The 2019 WVU Day of Giving was a resounding success for the WVU Health Sciences Charleston Campus.
In just 24 hours, the campaign received 30 gifts for the WVU Charleston Campus totaling $262,450.
The WVU Charleston Campus has been ranked 5th among the WVU Foundation's Top 15 Departments university-wide in dollars raised during the WVU Day of Giving Campaign.
"I am overwhelmed by the generous response of our donors, faculty and friends of the Charleston campus," stated Renée Gorrell, Development Director for the WVU School of Medicine Charleston. "The tremendous support will greatly impact the students we train today, as they prepare to be the physicians of the future."
Donors University wide gave more than $11 million on Wednesday (Nov. 13) during West Virginia University's third annual Day of Giving, topping last year's $6.2 million raised.
"It is so humbling to experience the generosity and support of Mountaineer faithful year after year for the Day of Giving," WVU President Gordon Gee said. "That support is a key component that allows the University to make a difference in the lives of people in West Virginia and the world."
WVU Day of Giving was focused on raising private dollars for the University's greatest priorities and opportunities, including scholarships and unrestricted funds at both the University and unit specific level.