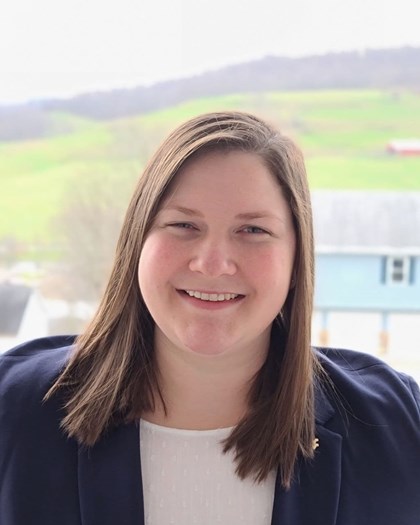 Emma Platt
, Pharm.D
Hometown:

Weriton, WV

Undergraduate Degrees:

BS Biology, West Virginia University
Psychology, West Virginia University
Emma Platt is a 2021 graduate of the West Virginia University (WVU) School of Pharmacy. During her time as a student, she worked as a pharmacy intern at Washington Health System Greene, which is a small community hospital in Waynesburg, PA. In her third year of pharmacy school, Emma served as the Operation Diabetes co-chair for the American Pharmacist Association (APhA) chapter at WVU. In this position she organized and volunteered at community outreach events throughout the state of WV. The organization provided health screenings, such as blood glucose and A1c levels, as well as education to hundreds of people across more than 30 counties. She found this to be one of the most rewarding experiences as a student and enjoyed witnessing the positive impact that more accessible health services can have in rural communities.  That same year, the WVU chapter of APhA received the Operation Diabetes National Award for outstanding achievements.
In her final year of pharmacy school, Emma completed several clinical rotations within rural areas of WV. Pharmacists are often considered to be the most accessible healthcare providers, and these experiences really highlighted that fact. She is excited to be a part of a profession that has the potential to drastically improve access to healthcare, something which she feels was demonstrated with the COVID-19 vaccine rollouts.
Upon graduation, Emma will complete a pharmacy residency program at WVU Medicine as well. Through this experience, she will gain the knowledge and skills to provide exceptional care to patients as a clinical pharmacist. She is looking forward to the opportunity to continue serving the people of her home state as she grows as a medical professional.
View More Profiles