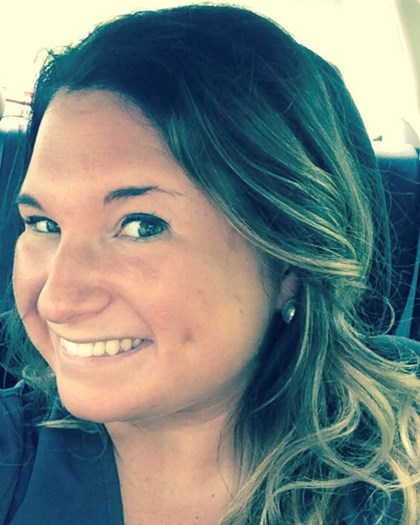 Rachael Marino
, DDS
Hometown:

Morgantown, WV

Undergraduate Degree:

BS Biology, West Virginia University
Rachael Louise Marino hails from Morgantown, West Virginia. In 2016, Marino graduated summa cum laude with honors from West Virginia University with a bachelor of science degree in Biology.  During her studies as an undergraduate, Marino collaborated in research with the Agricultural Sciences department which highlighted the mechanisms of Niacin in bovine specimens. She was also a member of the Department of Biology's research team, where she studied the effects of human supplements on water systems and plant growth.  Her current research with the WVU School of Dentistry focuses on the possible benefits of anti-microbial toothbrushes. 
Marino has been interested in working in the field of dentistry since the young age of ten, and is now on her way to achieving this dream.  She finds great joy in helping patients find pain relief, and is also passionate about teaching her patients about proper oral care and the importance of maintaining a beautiful, healthy smile. 
Marino is honored to have become a WV AHEC Rural Community Health Scholar and is excited to see the possibilities this opportunity will provide - not only for her, but for the future Dental patients she'll treat.  
View More Profiles