Keynote Speakers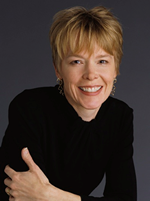 MICHELLE BENNET, PhD
Chief Science Officer
National Institute of Biomedical Imaging and Bioengineering
NIH, DHHS


Academic team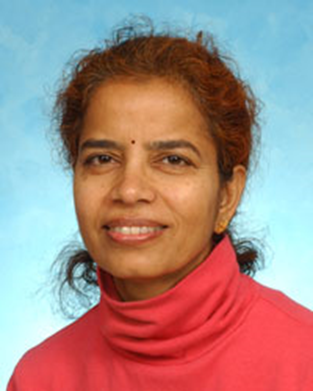 Usha Sambamoorthi, PhD
Professor, Pharmaceutical Systems and Policy, School of Pharmacy, West Virginia University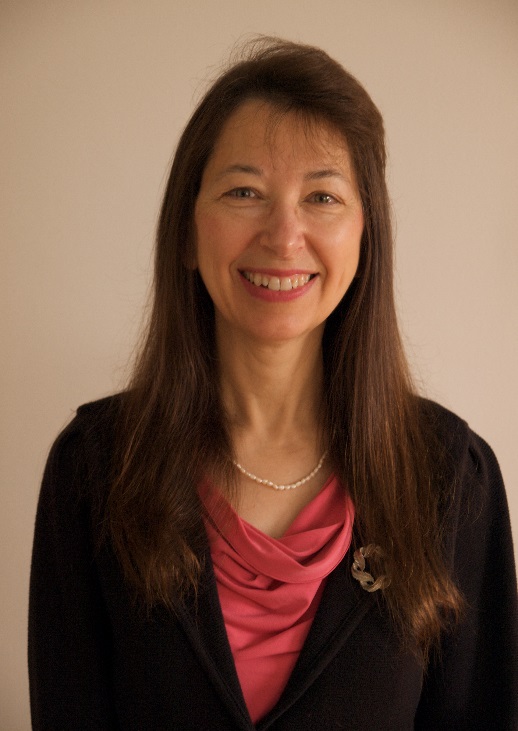 R. Constance wiener, DMD, PhD
Assistant Professor, Dental Practice & Rural Health, School of Dentistry, West Virginia University


Industry team
Andrew Shaw
Senior Director PK/DM at Mylan Pharmaceuticals

  
Tara BielSki
Senior Director at Mylan Pharmaceuticals


Regulatory team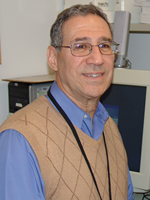 Vincent Castranova, PhD
Chief (former), Pathology and Physiology Research Branch, Health Effects Laboratory Division, NIOSH
Professor, Department of Pharmaceutical Sciences, West Virginia University
Adjunct Professor, Department of Environmental and Occupational Health, University of Pittsburgh
Visiting Scientist, Department of Environmental Health, Harvard TH Chan School of Public Health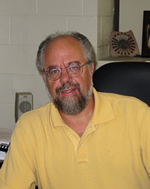 Paul A. Schulte, PhD
Director, Education and Information Division, & Manager, Nanotechnology Research Center and Prevention through Design, NIOSH
---
MICHELLE BENNET, PhD
Dr. Michelle Bennett joined the National Institute of Biomedical Imaging and Bioengineering, NIH in February 2015 as the Chief Science Officer to the Director. In her role she supports the crosscutting mission of the institute to advance biomedical technologies in support of basic, translational and clinical applications that ultimately advance research efforts and improve medical care.
Prior to this role she served as the Deputy Scientific Director for the National Heart Lung and Blood Institute where she was responsible for scientific programmatic oversight, strategic planning, and implementing strategies to support the research mission. Dr. Bennett also served as a Deputy Director at the Center for Cancer Research, National Cancer Institute, where she developed and implemented projects and activities that cut across a broad range of scientific areas in order to accelerate the Center's research progress in the areas of cancer and HIV research.
Dr. Bennett has extensive practical experience in promoting collaboration and team-based approaches by bringing together research scientists with diverse backgrounds and expertise to solve complex scientific problems. She works with individuals, teams and institutions to devise strategies to catalyze and reward collaborative cultures. She co-led an initiative to understand the fundamental characteristics that contribute to successful scientific team functioning which resulted in the development of a workbook: Collaboration and Team Science: A Field Guide that serves as a primer for investigators who are building or participating on a research team.
Dr. Bennett has received numerous awards for her work at the NIH, including the NIH Director's Award; NIH Plain Language Awards; HHS Secretary's Award and numerous NIH Merit Awards for developing strategic planning, outstanding scientific vision, scientific communications, and exceptional mentoring.
---

Usha Sambamoorthi, PhD
Dr. Usha Sambamoorthi is a professor in Pharmaceutical Systems and Policy, School of Pharmacy. She joined WVU in 2010.   Dr. Sambamoorthi has a doctoral degree in Economics and has been a health services researcher for over three decades.  Dr. Sambamoorthi values collaborative efforts and team science.  This is evidenced by the number of co-authored publications in peer-reviewed scientific journals. She has an impressive list with over 175 publications.  Dr. Sambamoorthi evaluates the impact of multimorbidity, specifically co-existing chronic physical and mental health conditions on health outcomes and healthcare quality.  She has been the Principal Investigator, Co-Principal Investigator and Co-investigator of many externally funded grants from the Veteran Health Administration, National Institutes of Health and Private industry and foundations. Dr. Sambamoorthi has extensive experience in "data science" examining the prevalence of mental illnesses, healthcare expenditures, medication use, adherence, and healthcare outcomes using large claims datasets such as Medicare, Medicaid, VHA administrative files and survey datasets with complex design such as the MCBS, Medical Expenditure Panel Survey, and others.  She is also the Director of Health Outcomes and Policy Evaluation (HOPE) program funded by the Benedum Foundation.
---

R. CONSTANCE WIENER, MA, DMD, PhD
Dr. R. Constance Weiner is a dentist who graduated from the University of Pittsburgh.  She attained an MA from Washington and Jefferson College (in Education).  From 2010-2012, she studied Epidemiology and was part of the inaugural graduating class of the new School of Public Health at WVU on December 9, 2012.  Prior to her education at WVU, her husband and she were on a humanitarian mission with the Public Health Service's Indian Health Service (I.H.S.) detailed in Belcourt, ND with the Chippewa (Ojibwa) tribe.  For most of the year, she served as Acting Chief Dental Officer.  They helped many people and were good stewards of the resources allocated to them.  The I.H.S. motto is purpose, adventure, and challenge, and our experience in Belcourt was indeed purposeful, adventurous, and challenging.  This was not their first experience with I.H.S. as they worked with the Mohawk tribe in Akwesasne, NY for 3 years before joining the faculty at the School of Dentistry at WVU (2007-2009) where she continued working in public health dentistry in the Department of Dental Practice and Rural Health as an Assistant Professor; She is also adjunct Assistant Professor in the Department of Epidemiology, School of Public Health.  She has dedicated much of her career to providing community education, and urgent and preventive care.  She has worked to make inroads toward improving the public health of the tribes she served as well as to the people of West Virginia. She is interested in all aspects of public health research--tobacco cessation, obesity/diabetes/oral health, the health of veterans and older adults, pregnancy and oral health, cariology and health literacy, in particular.
---

Vincent Castranova, PhD
Vincent Castranova, Ph.D., was the Chief of the Pathology and Physiology Research Branch in the Health Effects Laboratory Division of the National Institute for Occupational Safety and Health, Morgantown, West Virginia and held the grade of a CDC Distinguished Consultant for a number of years until his retirement in May, 2014. He received the Shepard Lifetime Scientific Achievement Award from CDC in 2008, the Stokinger Outstanding Achievement in Industrial Toxicology Award from ACGIH in 2009, the ATS Assembly on Environmental & Occupational Health Val Vallyathan Senior Investigator Award in 2012, and the Inhalation and Respiratory Specialty Section/SOT Career Achievement Award in 2013.  He is currently a professor in the Department of Pharmaceutical Sciences at West Virginia University, Morgantown, West Virginia, an adjunct professor in the Dept. of Environmental and Occupational Health at the University of Pittsburgh, and is a Visiting Scientist in the Dept. of Environmental Health at the Harvard TH Chan School of Public Health.
Dr. Castranova received a B.S. in biology from Mount Saint Mary's College, Emmitsburg, Maryland in 1970, graduating magna cum laude.  He received a Ph.D. in physiology and biophysics in 1974 from West Virginia University, Morgantown, West Virginia before becoming an NIH fellow and research faculty member in the Department of Physiology at Yale University, New Haven, Connecticut.  In 1977, Dr. Castranova received a research staff position at the National Institute for Occupational Safety and Health and an adjunct faculty position at West Virginia University, Morgantown, West Virginia.  He has served at these institutions since that time.
Dr. Castranova's research interests have been concentrated in pulmonary toxicology and occupational lung disease.  He was coordinator of the Nanotoxicology Program in NIOSH from its inception in 2005 until his retirement from NIOSH in 2014.  He has been a co-editor of four books, has given over 165 invited presentations, and has co-authored over 570 manuscripts and book chapters.
---
Paul A. Schulte, PhD
Paul A. Schulte, Ph.D., is Director of the Education and Information Division, and Manager of the Nanotechnology Research Center and the Prevention through Design programs.  He is an epidemiologist with training in toxicology and genetics.  Dr. Schulte has conducted extensive research on occupational cancer.  He is the editor of the textbook entitled, "Molecular Epidemiology: Principles and Practices."  He has served as guest editor of the Journal of Occupational Medicine and the American Journal of Industrial Medicine and was on the initial editorial board of Cancer Epidemiology, Biomarkers and Prevention.