Healthcare navigators program at WVU receives increased funding to expand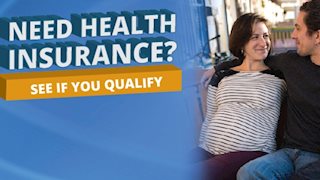 A West Virginia University program that was created to help thousands of West Virginians sign up for health insurance has received an increased grant of $357,681 from the Centers for Medicare & Medicaid Services (CMS) and will expand coverage from nine to 29 counties in 2017.
"The WV Healthy Start Navigator Project is expanding for the 2017 enrollment season, increasing our ability to provide education, outreach and enrollment assistance to West Virginians," said Michael Vernon, Ph.D., HCLD, principal investigator for the West Virginia Healthy Start Navigator Project at WVU. "With this added grant award, we will be able to offer accurate information and assistance to 20 additional counties while continuing to work in cooperation with state and local community service agencies."
Two certified navigators based at WVU have served the north central West Virginia region since 2013. The WV Healthy Start Navigator Project will be adding two additional certified navigators in the northern and the eastern panhandles. Their services are available to everyone and are targeted to groups that have had difficulty obtaining health coverage, including low income pregnant women, new mothers and families, young adults, college students and recent graduates, seasonal workers and international families.
Navigators are trained specialists who provide consumers in their communities with in-person help, answering their questions about health insurance and financial assistance options and assisting them as they complete applications for health coverage. Navigators are knowledgeable about the range of health plans available on HealthCare.gov as well as Medicaid and the Children's Health Insurance Program.
Open enrollment for 2017 will begin on November 1, 2016 and will end on January 31, 2017. Program director Penny Womeldorff says the WVU navigators, based at the Monongalia and Randolph county health departments, assisted more than 5,000 people through outreach, education and enrollment last year in Monongalia, Marion, Preston, Harrison, Taylor, Barbour, Upshur, Tucker and Randolph counties. The grant renewal will expand the service area to include an additional 20 counties in West Virginia. The additional counties include Hancock, Brooke, Ohio, Marshall, Wetzel, Tyler, Pleasants, Wood, Ritchie, Doddridge, Lewis, Pocahontas, Pendleton, Grant, Mineral, Hardy, Hampshire, Morgan, Berkeley and Jefferson.
WVU is one of 96 returning and two new organizations across the country sharing $63 million in expanded Navigator funding awarded recently by CMS.
For news and information on the WVU School of Medicine, follow us on twitter @WVUMedSchool, like us on Facebook or visit medicine.hsc.wvu.edu.
-WVU-