MedCHEFS offering healthy cooking demo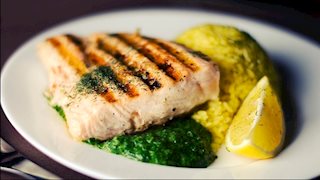 MARTINSBURG, W.VA. -- Having trouble sorting through the latest nutrition news to figure out what to eat? The WVU Medicine MedCHEFS are here to help with a special program in honor of Heart Month.
The Medical Curriculum in Health Exercise and Food Sciences (MedCHEFS) program was developed at the WVU School of Medicine Eastern Division to emphasize nutrition and exercise interactions between medical doctors and patients. MedCHEFS provides medical students with effective tools to help them change health problems like obesity, diabetes, and heart disease, all of which are very common in West Virginia.
Although the MedCHEFS program was developed to teach medical students, the Eastern Division is now expanding to provide healthy cooking programs to the community. Heart Healthy Recipe Makeover will be held at 7 p.m. on Feb. 28 in the Mountaineer Room of the WVU Health Sciences Center located on the Berkeley Medical Center campus.
Join Rosemarie Cannarella Lorenzetti, M.D., M.P.H., a member of the core team that designed the MedCHEFS curriculum, and Scott Anderson, chef and owner of the Community Garden Market in Shepherdstown, for a cooking demo that will show you techniques and adaptions to modify your favorite recipes to make them more heart healthy.
"There are easy substitutions that you can do to make your favorite dishes healthier without sacrificing flavor," Dr. Lorenzetti said. "We encourage anyone who wants to learn how to cook healthier to join us."
Healthy Heart Recipe Makeover is open to the public and offered free of charge as a community service of the WVU School of Medicine Eastern Division. Registration is required, and seating is limited. For more information or to register, call 304-264-1287, ext. 31814, or email ddejarnett@wvumedicine.org.
For more information: Teresa McCabe, Vice President of Marketing and Development, 304-264-1223