WVU Medicine Berkeley, Jefferson Medical Centers Celebrate Mental Health Month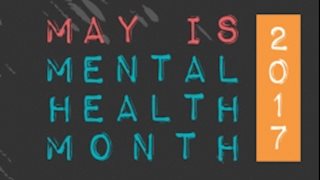 MARTINSBURG, W.VA. — May is Mental Health Month and the theme this year is "Risky Business," a call to educate ourselves and others about habits and behaviors that increase the risk of developing or exacerbating mental illnesses.
Mental Health Month was started 68 years ago by Mental Health America (MHA) to raise awareness about mental health conditions and the importance of good mental health for everyone. It's important to remember that mental health is essential to everyone's overall health and well-being and that mental illnesses are common and treatable.
"People experience symptoms of mental illnesses differently," Valerie Gorman, crisis services coordinator at WVU Medicine Berkeley Medical Center and Jefferson Medical Center, said. "Some engage in potentially dangerous or risky behaviors to avoid or cover up symptoms of mental health problems."
According to Gorman, activities like recreational drug use, obsessive internet use, excessive spending, and disordered exercise patterns can all be behaviors that can disrupt someone's mental health and potentially lead them down a path towards crisis.
WVU Medicine Eastern Panhandle is encouraging people to learn about what having mental illness feels like by attending Mental Health Month events at Berkeley Medical Center and Jefferson Medical Center. All events are free of charge and open to the public.
On May 24, "In Our Own Voice – A Model of Hope and Recovery" will be offered at Berkeley Medical Center at 6 p.m. in Meeting Room 1. This compelling presentation offers participants insight into how the more than 58 million Americans living with mental illness and substance abuse issues cope and reclaim rich and meaningful lives.
May 22-26, the "Express Yourself through Art" exhibit will be featured in the main lobbies at Berkeley Medical Center and Jefferson Medical Center. This exhibit is an expression of the human spirit with art, created by people with the lived experience of mental illness in celebration of hope and resilience.
"It is important to understand early symptoms of mental illness and know when certain behaviors are potentially signs of something more," Gorman said. "We need to speak up early and educate people about risky behavior and its connection to mental illness. This needs to be done in a compassionate, judgement-free way."
MHA has developed a series of fact sheets (available at www.mentalhealthamerica.net/may) on specific behaviors and habits that may be a warning sign of something more, risk factors and signs of mental illness, and how and where to get help when needed. MHA has also created an interactive quiz at www.mentalhealthamerica.net/whatstoofar to learn from Americans when they think specific behaviors or habits go from being acceptable to unhealthy.
"Prevention, early identification and intervention, and integrated services work," Gorman said. "When we engage in prevention and early identification, we can help reduce the burden of mental illness by identifying symptoms and warning signs early and provide effective treatment."
For more information: Teresa E. McCabe, WVU Medicine Eastern Panhandle Vice President of Marketing and Development, 304-264-1223