The 54th Van Liere Research Conference
The 54th Van Liere Research Conference was held on March 21st and 22nd on the Health Sciences campus and showcased research by students, residents, and faculty from all five HSC schools. 
Thursday, the flash talk sessions included fast paced research presentations by students and faculty from the schools of Dentistry, Medicine, Nursing, Pharmacy and Public Health. Afterwards, the Pylons bustled with the undergraduate poster session including students from WVU and other regional institutions.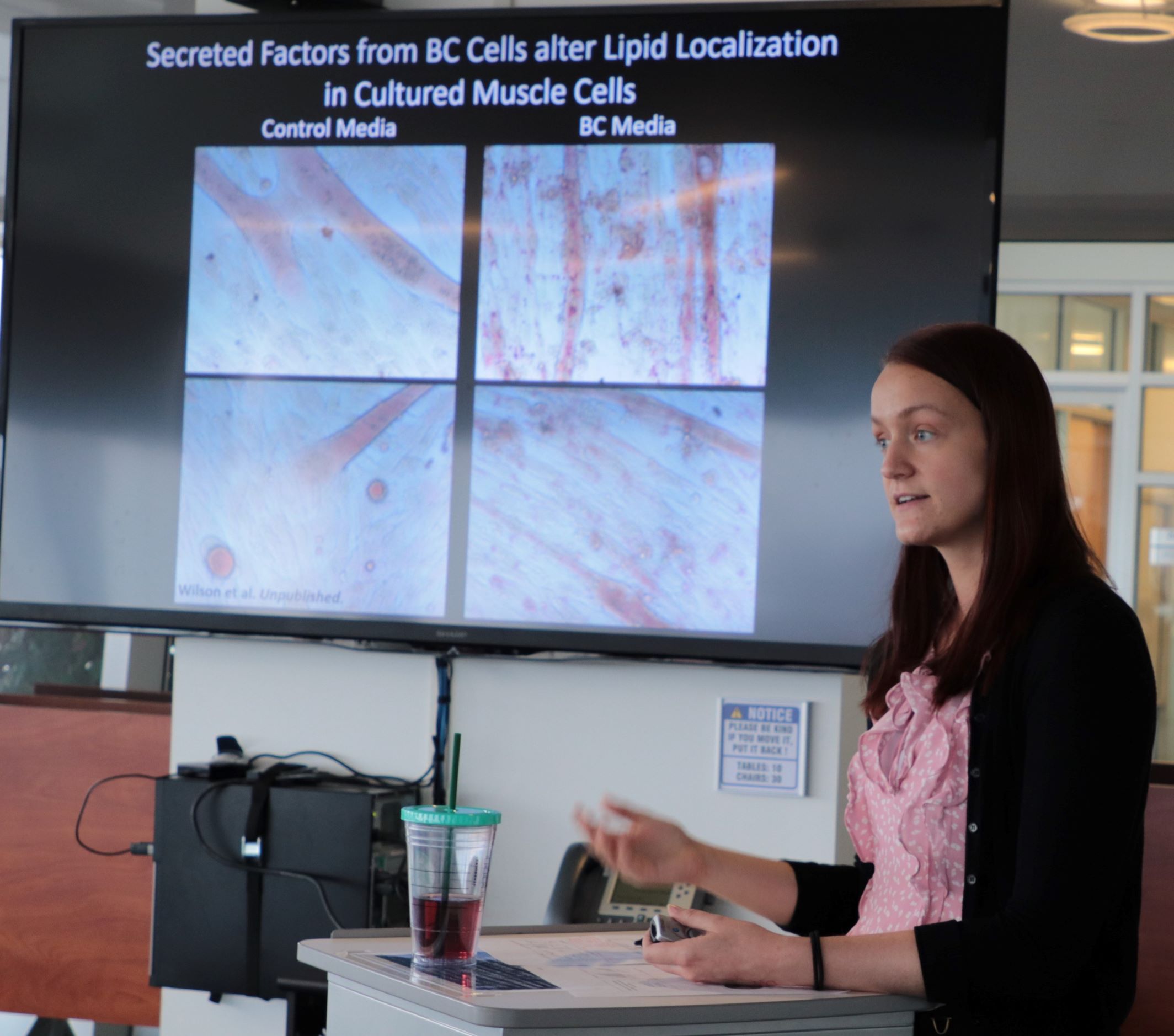 Friday began with a poster session featuring 190 posters representing research from graduate and medical students, residents and postdocs. The Van Liere Lecture highlighted alumnus Dr. David Brailer's insight into innovative, technology-driven healthcare.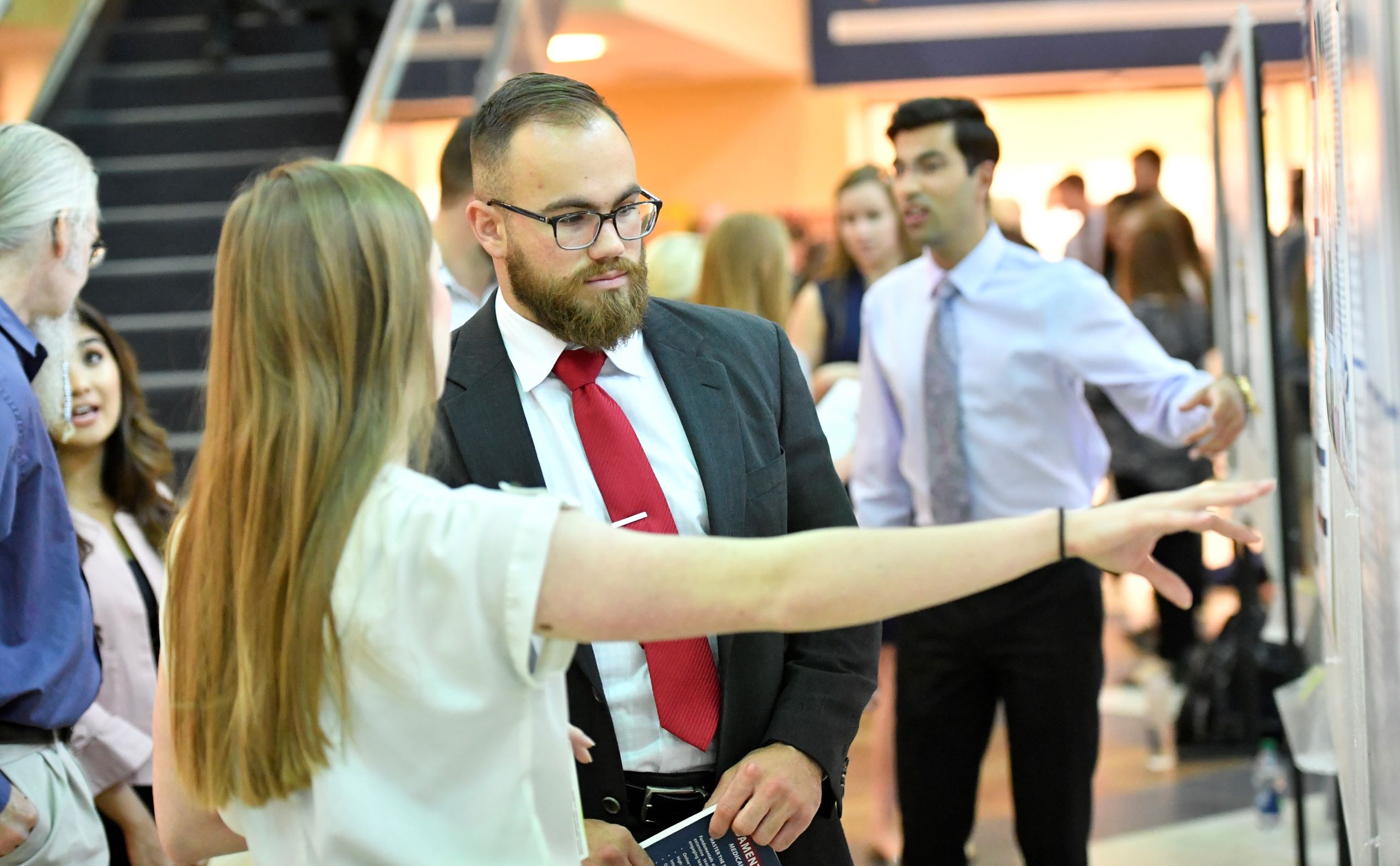 Overall, twelve awards were distributed for the poster session presentations and one grand prize winner for the student flash talks. Tanya Dilan received the $1,000.00 travel award from the Office of Research and Graduate Education. Tanya's talk was titled "The dynamic and complex role of the Joubert Syndrome-associated ciliary protein, ADP-ribosylation factor-like GTPase 13B (ARL13B), in photoreceptor development and maintenance ".  She is a graduate student in the Biochemistry and Molecular Biology program in Dr. Ramamurthy's lab.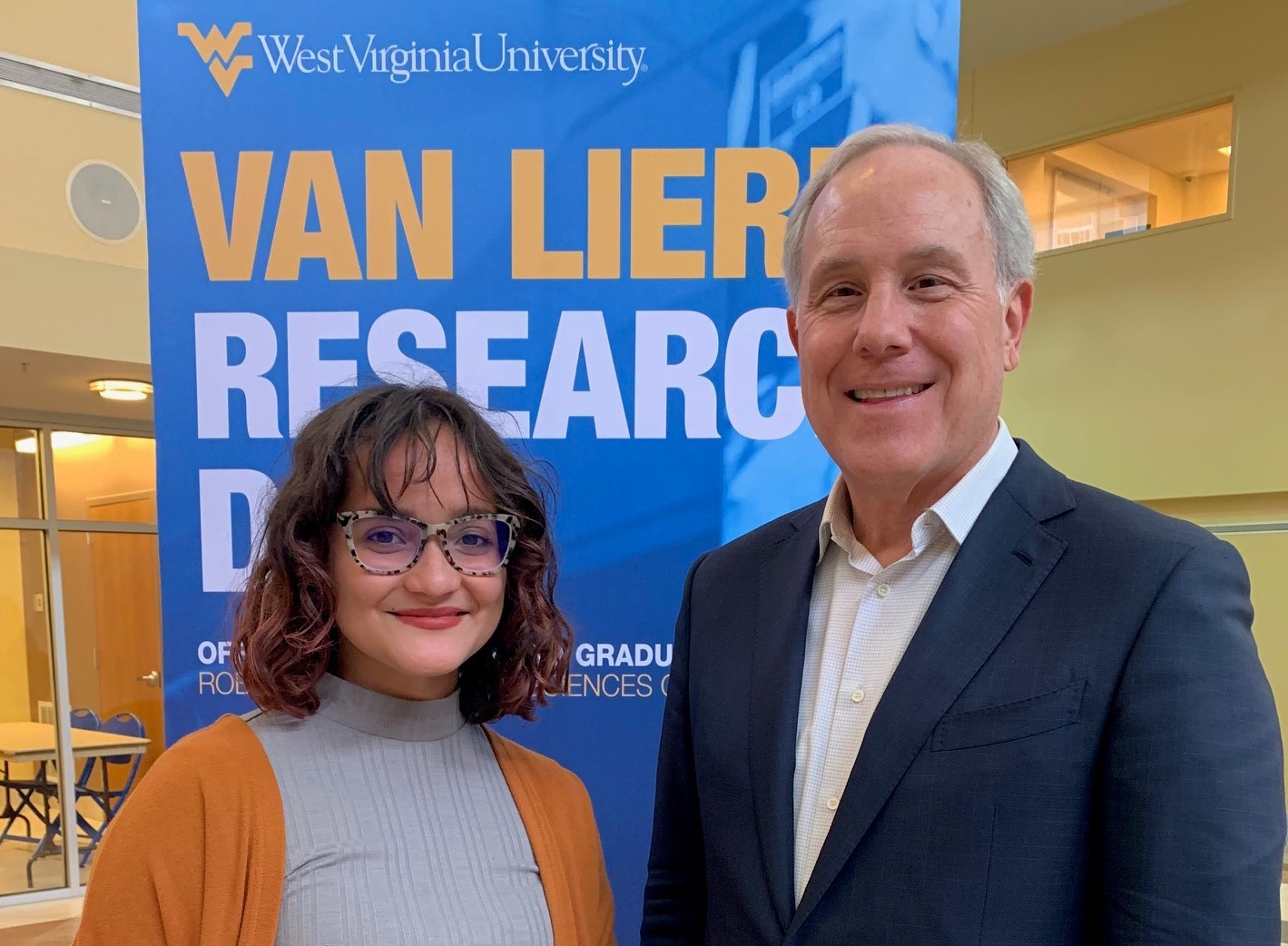 Thank you to everyone who participated in the 54th Van Liere Research Conference!
Contact us regarding Research @ the HSC