Behavioral and Biomedical Sciences (BBS) T32 Symposium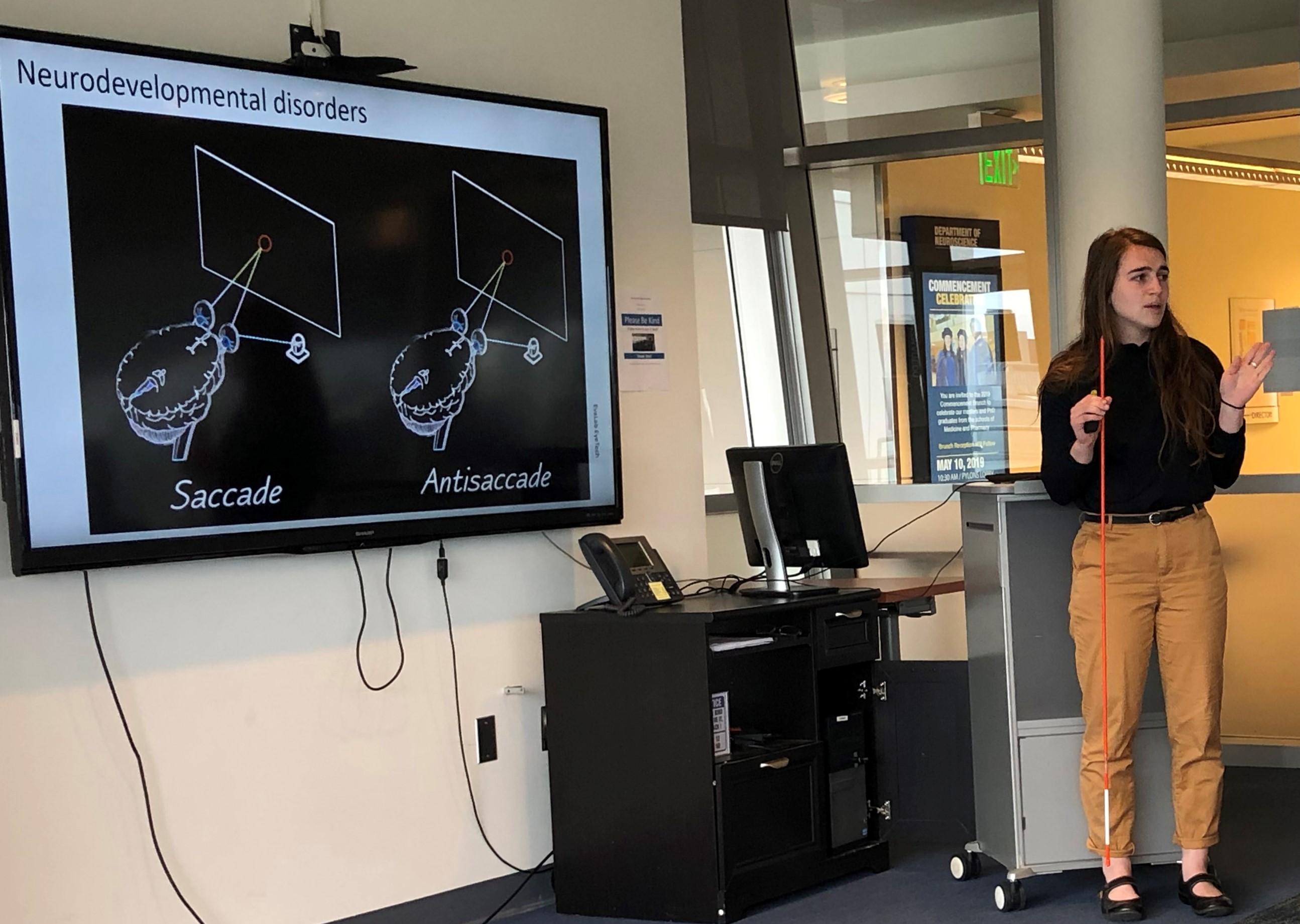 The 3rd annual Behavioral and Biomedical Sciences Spring Symposium – A Two Way Street: The Intersection Between Science and Policy took place on Friday, May 3rd.
"The BBS T32 Symposium this year highlighted the important role behavioral and biomedical sciences play in policy facilitation but also the impact policy plays on the success of science initiatives. Science policy seems to be a topic that is increasing in conversation with students and faculty members so we found this to be an ideal topic that would be of value to our audience at WVU," said Rebecca Hagedorn, current trainee and third year PhD student in Animal and Food Sciences.
The symposium included trainee research presentations and two featured speakers on policy.
Dr. Ramkissoon, Health Science Policy Analyst for the NIH, Office of Science Policy presented Emerging Biotechnology Policy – Promoting Science, Security, and Responsible Conduct. He also had positive feedback about the event and training program.
"The benefits of programs such as the Research Training Program in Behavioral and Biomedical Sciences at WVU were evident in the caliber of the multidisciplinary research presented and thoughtful discussions had throughout the symposium. I was particularly impressed by the understanding and enthusiasm exhibited by the trainees regarding their responsibilities to help ensure the safe and ethical conduct of biomedical and behavioral research, the ways in which their work advances science and could translate into tangible public health benefits, and the application of their scientific skills and training to help inform the development of sound public policy."
Dr. Chris Pickett, Director of Rescuing Biomedical Research presented Developing Policies, Overcoming Roadblocks and Making Real Change in the Biomedical Research Enterprise.
 "We were able to network with and learn from science policy experts from the National Institutes of Health as well as independent science policy organizations. Going forward, it will be important for young scientists to understand the mutual relation between science and policy, and this year's symposium was a step in that direction," said current trainee and fourth year Psychology student, Matt Eckard.
The Symposium concluded with the awarding of the Dr. James Stevenson Scholarship to current PhD candidates: Jacob Boos (Neuroscience), Cecelia Nelson (Clinical Psychology) and Allison White (Cellular and Integrative Physiology).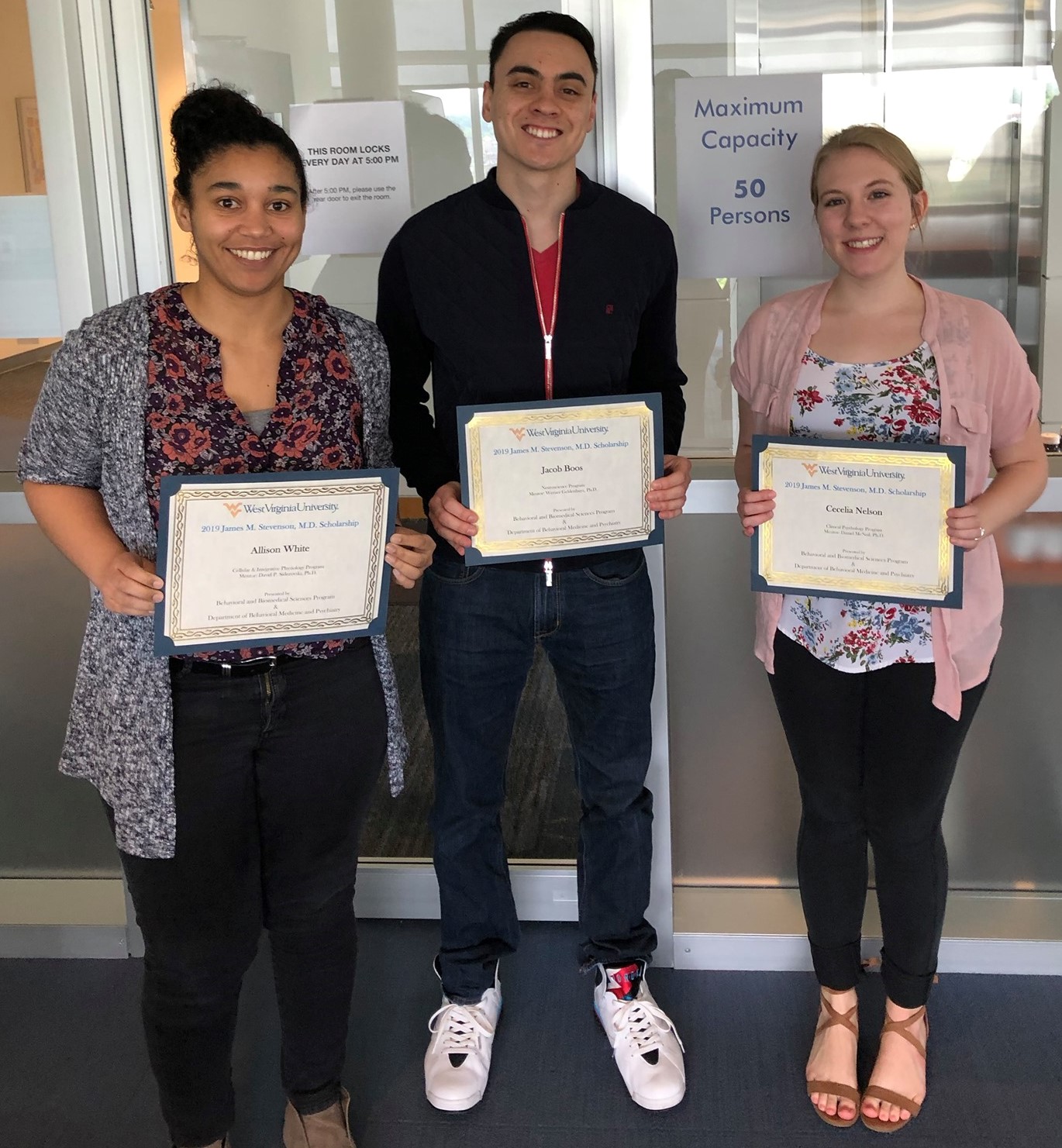 The BBS T32 program is led by Drs. Albert Berrebi, James Simpkins and Courtney DeVries.
Contact us regarding Research @ the HSC