Adam Baus, PhD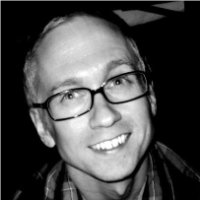 Research Assistant Professor, Department of Health Policy, Management, and Leadership, WVU School of Public Health
Assistant Director, WVU Office of Health Services Research
Education
PhD, Public Health Sciences, WVU School of Public Health
Focus Areas
Application of health information technology in primary care settings, quality care improvement, health informatics
Bio 
I am in my twelfth year of working with the West Virginia University Office of Health Services Research, and a recent faculty addition in the Department of Health Policy, Management and Leadership within the School of Public Health. Over time and with dedication to the office mission, facilitating improvement in the health and health care of West Virginians, I have earned a series of professional promotions with increasing demands for leadership, grant writing and research‐based products. It was my motivation to best contribute to this mission that led me to pursue a PhD in Public Health Sciences to better equip myself to be a researcher. To this point, I also serve as the Associate Director for Research and Quality Improvement for the West Virginia Practice Based Research Network within the West Virginia Clinical and Translational Science Institute. My expertise in application of health information technology within primary care, leadership skills, and established trust and collaborative relationships with primary care partners have helped form the foundation for this network. I aim to further develop these primary care/public health partnerships, funded efforts with state public health, and cross-university/ cross‐organization collaboratives through my work with the School of Public Health, Department of Health Policy, Management, and Leadership. Through this position I am working with the West Virginia University Health Science Center Associate Vice President's Office in building practice‐based research infrastructure and collaborating on responses to social determinants of health.
Sample Publications
• Baus, A., Zullig, K., Long, D., Mullett, C., Pollard, C., Taylor, H., & Coben, J. (2015).
Developing Methods in Repurposing Electronic Health Record Data for
Identification of Older Adults At‐Risk for Unintentional Falls. Perspectives in
Health Information Management. In press.
• Baus, A., Wood, G., Pollard, C., Summerfield, B., & White, E. (2013). Registrybased
Identification of Patients at Risk for Diabetes in West Virginia Primary Care
Centers. Perspectives in Health Information Management. Available at:
http://perspectives.ahima.org/registry‐based‐diabetes‐risk‐detection‐schema‐forthe‐
systematic‐identification‐of‐patients‐at‐risk‐for‐diabetes‐in‐west‐virginiaprimary‐
care‐centers/#.VTmcgiFViko
Contact Info
Email: abaus@hsc.wvu.edu
Phone: (304) 293-1083