Taya Williams, Office of Minority Health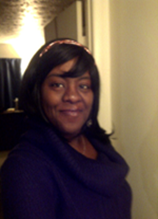 Coordinator, Office of Minority Health, Bureau for Public Health, WV Department of Health and Human Resources
Education
MPA, Kentucky State University
Bio
Taya Williams' extensive experience dealing with diverse populations in various areas of Social Services began in the Commonwealth of Kentucky. Ms. Williams provided hands on services to children and families confronting abuse and neglect, food insecurity and housing disparities. The Office of Minority Health works with West Virginia's most vulnerable populations to address disease prevention, health promotion, risk reduction, healthier lifestyle choices and the use of health care services, with the ultimate goal of improving access to health care. As Coordinator, Taya coordinates with other Bureau for Public Health programs and activities related to disease prevention, health promotion, service delivery and research through analysis of existing initiatives and programs to supplement their responsiveness and applicability to vulnerable populations.
Taya Williams earned a Bachelor of Arts in Social Work from Kentucky State University and a Master of Public Administration with dual specializations of Human Resource Management and International Administration Development.
A native West Virginian, Taya understands and shares the vision and commitment to the improvement of the health and well-being of the people of West Virginia. Taya currently resides in Huntington, West Virginia.
Contact Info
Email: Taya.R.Williams@wv.gov
Phone: (304) 356-4243